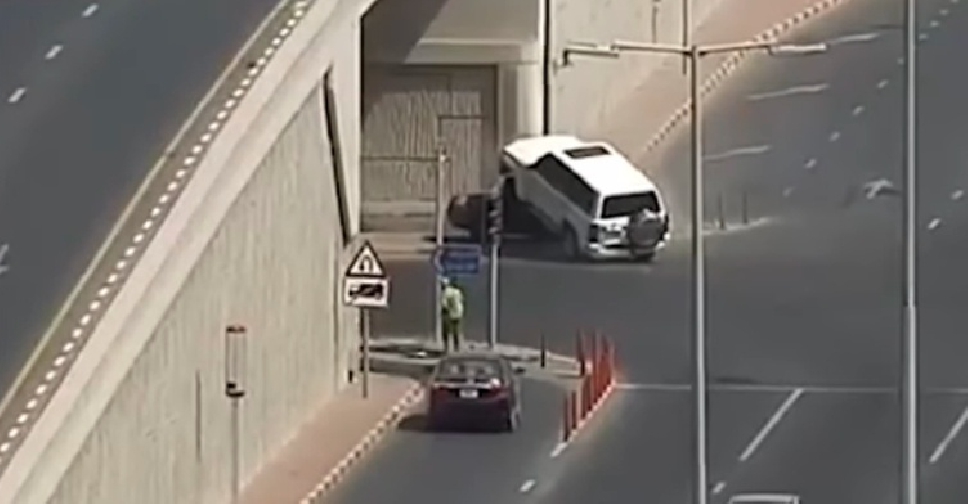 Ajman Police/screengrab
Ajman Police on Wednesday released surveillance footage of several crashes that were caused due to drivers changing lanes illegally.
Two cars are seen crashing into one another at a traffic junction in the first video, as one driver attempts to turn left from the extreme right lane, while another changes lanes abruptly. Another vehicle on the opposite side also gets hit in the bargain.
In the next video, two cars crash into a flyover as one driver swerves to the left without warning.
The authorities have urged motorists to follow traffic rules, and to be mindful of other road users.