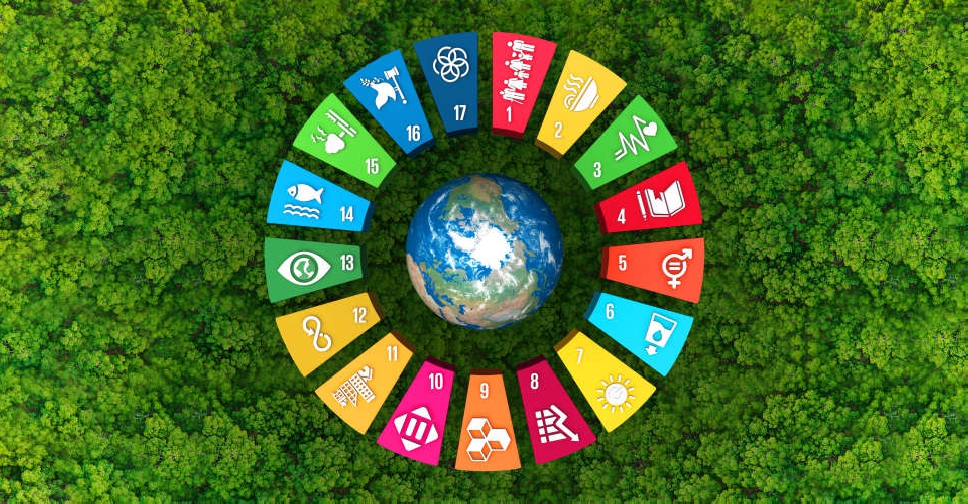 The UAE is enhancing its stature as an efficient country in terms of achieving the Sustainable Development Goals (SDGs), according to Reem bint Ibrahim Al Hashemy, Chairperson of the National Committee on SDGs.
She made the statement as part of a UAE Government delegation to an annual United Nations (UN) forum, held at its headquarters in New York, to present the UAE's periodic review of its efforts and successes in achieving the SDGs.
"The report underscores the country's vision and efforts to achieve the best for human communities and the planet's sustainability, in line with the government's directives to achieve its international development goals and strengthen the UAE's relevant local and global initiatives," Al Hashemy said.
The Emirati delegation included members of the National Committee on SDGs, chaired by Abdullah Nasser Lootah, Director-General of the Prime Minister's Office and Deputy Chairman of the Committee, as well as members of the Mohammed bin Rashid Al Maktoum Global Initiatives, including Saeed Mohammad Al Eter Al Dhanhani, Chairman of the UAE Government Media Office and Assistant Secretary-General of the Mohammed bin Rashid Al Maktoum Global Initiatives.
Abdullah Nasser Lootah said the National Committee on SDGs is committed to drafting the second national voluntary review on the country's related achievements, upon the directives of President His Highness Sheikh Mohamed bin Zayed Al Nahyan to highlight the country's leadership in achieving the SDGs.
On the UAE's experience in achieving the SDGs, Al Dhanhani said, "Since its establishment, the UAE has prioritised achieving sustainable development in its plans and strategies, before these goals were a global approach and part of the UN's agenda, being a humanitarian mission to advance societies and improve the lives of people."
The UAE's commitment to achieving sustainable development is at the forefront of its leadership's future vision to make it one of the best countries in the world, proven by its success in attaining first place globally in 152 global indicators, as well as its position among the top 10 countries in the world in 425 indicators.
UAE Government delegation participates in high-level UN forum on SDGs#WamNews https://t.co/1XozjiPyqq

— WAM English (@WAMNEWS_ENG) July 7, 2022