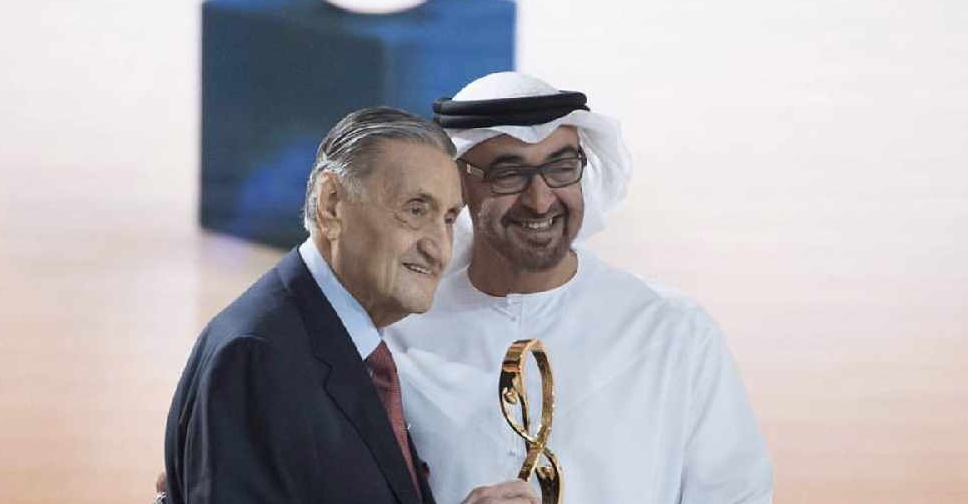 WAM
The UAE's leaders have expressed their sadness at the passing away of former Iraqi Foreign Minister Dr. Adnan Pachachi.
In a Tweet, the Crown Prince of Abu Dhabi and Deputy Supreme Commander of the UAE Armed Forces, said the diplomat used his experience to help bring the voice of the UAE to the world.
Dr. Pachachi was part of the UAE mission team that secured the country's acceptance into the UN.
His Highness Sheikh Mohamed bin Zayed said he was a loyal friend to the emirates.
فقدنا اليوم رجلا عزيزا وصديقا وفيا..عمل مع الشيخ زايد بإخلاص منذ بدايات الاتحاد، وأسهم بخبرته وعطائه ومواقفه النبيلة في إيصال صوت الإمارات إلى العالم .. رحم الله الدكتور عدنان الباجه جي وأسكنه فسيح جناته، وألهم أهله وذويه جميل الصبر والسلوان. pic.twitter.com/ebSq3ydlS2

— محمد بن زايد (@MohamedBinZayed) November 17, 2019