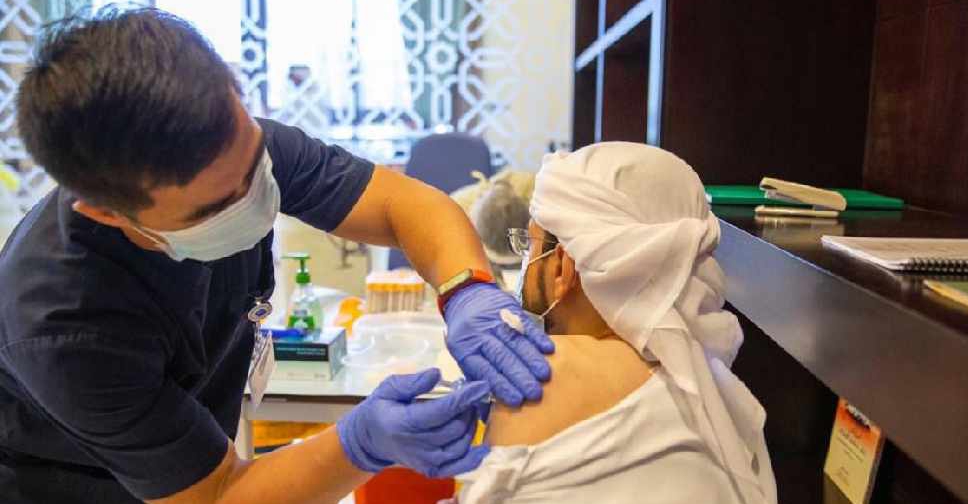 WAM
The Martyrs' Families Affairs Office at the Abu Dhabi Crown Prince's Court has launched a campaign to provide the family members with the coronavirus vaccine.
The initiative is being conducted in cooperation with the Department of Health-Abu Dhabi.
Sheikh Khalifa bin Tahnoon Al Nahyan, Executive Director of the Martyrs' Families' Affairs Office, said martyrs' families are being given the vaccine to protect their health.
Sheikh Khalifa also highlighted the constant monitoring of His Highness Sheikh Mohamed bin Zayed Al Nahyan, Crown Prince of Abu Dhabi and Deputy Supreme Commander of the UAE Armed Forces, and his keenness to provide the families with services enabling them to have decent and stable lives.
He then commended the efforts of frontline workers and said they are a model of devotion and patriotism due to their significant contribution to healthcare authorities around the country.
The families of martyrs thanked the Office for its ongoing support with initiatives aimed at raising awareness of the COVID-19 precautionary measures and the vaccine programme.
#خليفة_بن_طحنون: حملة تطعيم أسر الشهداء تأتي في إطار الاھتمام الكبیر الذي تولیه القیادة الحكیمة تجاه أبنائھا من ذوي الشھداء وأسرھم لإكسابهم المناعة اللازمة لمواجهة فيروس كورونا. pic.twitter.com/dQP3rsr4Tk

— مكتب شؤون أسر الشهداء (@mfaouae) October 28, 2020