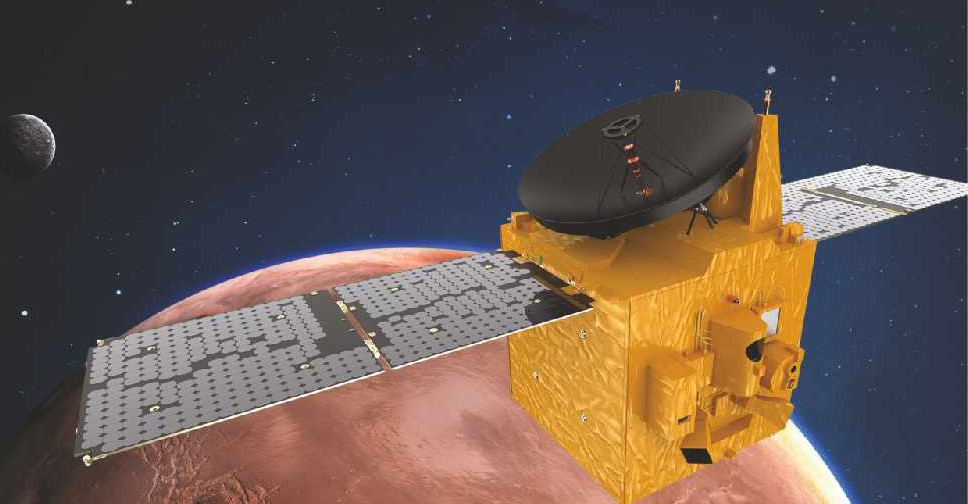 WAM (File photo)
The UAE's Hope Probe to Mars is expected to generate crucial data that will come in handy for the airline industry.
That's according to the CEO of Al-Ain based Strata Manufacturing, which produces aircraft components.
Ismail Ali Abdullah told Dubai Eye on One that the mission's findings could help create a new generation of airplanes with more efficient engines.

Abdullah also explained how the mission is a key component of the UAE's efforts to create a high-tech, knowledge-intensive economy.
The Hope Probe is scheduled to lift-off this Friday at 00:43 UAE time from Japan's Tanegashima Island. Its launch date was changed due to poor weather conditions at the site.
The UAE Space Agency and the Mohammed bin Rashid Space Centre, in collaboration with Mitsubishi Heavy Industries, have announced that the new launch date for the# HopeProbe to Mars – the first Arab interplanetary mission- will be on Friday 17th July, 2020. #HopeMarsMission pic.twitter.com/2pI0kFrrv4

— Hope Mars Mission (@HopeMarsMission) July 14, 2020