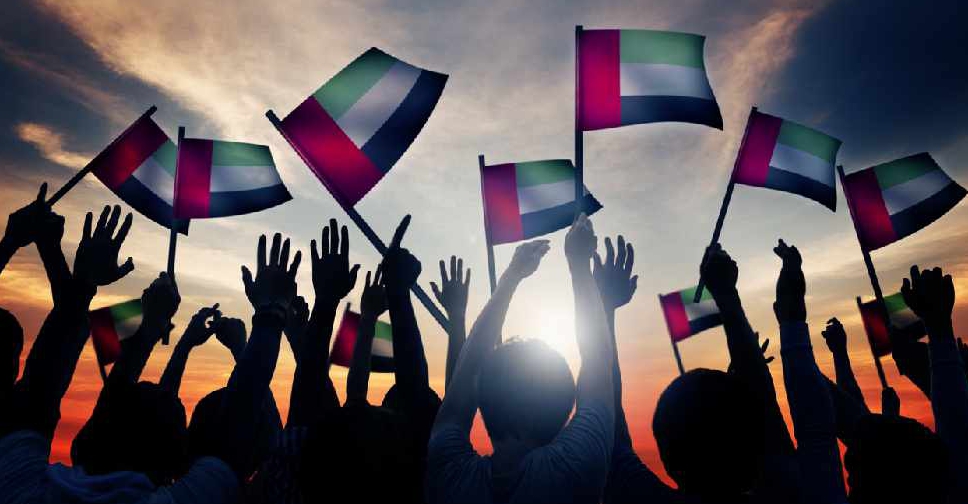 File picture
The UAE is observing the nation's annual Flag Day, in compliance with COVID-19 rules.
The protocols are being implemented in order to ensure the community's safety, with flag-raising ceremonies taking place at 11:00 am.
The government stipulated that COVID-19 protocols must be observed.
All flag ceremony areas had to be thoroughly disinfected and no more than 20 people were allowed to attend.
Every attendee was ordered to present a 96-hour valid negative COVID-19 test result, and students were not allowed to physically attend the ceremonies.
The distribution of souvenirs or flags was not allowed.
All attendees had to wear masks and maintain two-metre physical distancing.
In addition, only one person was allowed to raise the flag.
Flag Day is celebrated every year to mark the accession anniversary of the President, His Highness Sheikh Khalifa bin Zayed Al Nahyan.
His Highness Sheikh Mohammed bin Rashid Al Maktoum, Vice-President and Prime Minister of the UAE and Ruler of Dubai, invited all institutions, ministries and schools to raise the flag.
Sheikh Mohammed said it "is a symbol of our unity and sovereignty".