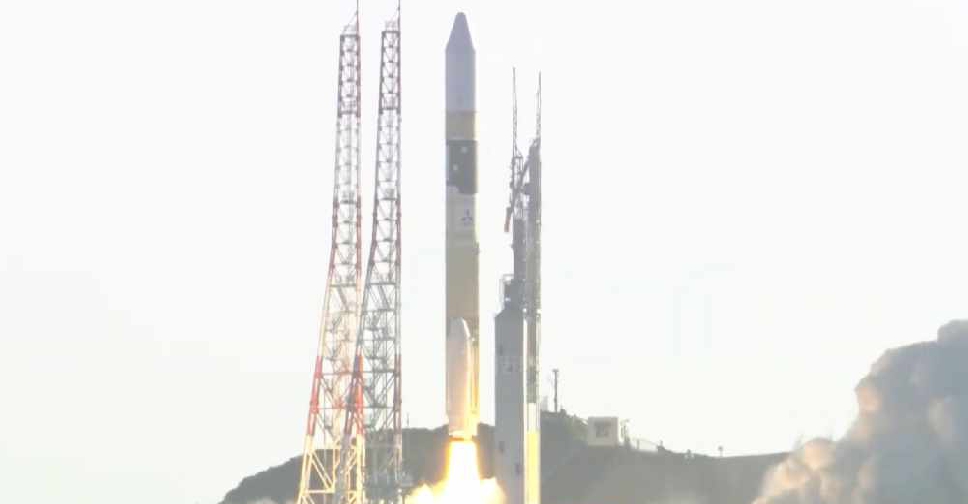 Dubai Media Office
The Mars Hope Probe has taken off marking a historic moment highly anticipated by both the UAE and the rest of the world.
Blast-off took place on Monday at 1:58 am UAE time from Japan's Tanegashima Space Center, where teams have been working tirelessly in preparation for the first Arab interplanetary mission.
The rocket carrying UAE's Hope Probe blasts off from Japan's Tanegashima Space Center. pic.twitter.com/pKXkG4hkyl

— Dubai Media Office (@DXBMediaOffice) July 19, 2020

Omran Sharaf, Emirates Mars Mission Project Director at the Mohammed bin Rashid Space Center (MBRSC), told ARN News that a team based in Japan has worked closely with Mitsubishi Heavy Industries, the launch provider.

The first phase of the mission requires the probe to separate from the launch rocket, which occurs an hour after it takes off.

Now that the missile has sky rocketed into space at a speed of 39,600 kilometer per hour, it will launch its solar panels to begin its seven-month journey towards the Red Planet.

The probe has been designed to orbit Mars in order to provide the first-ever complete picture of the Martian atmosphere.

It is expected to enter the Mars orbit in February 2021, coinciding with the UAE's Golden Jubilee celebrations to mark the historic union of the Emirates.

The mission was delayed and the launch date was rescheduled twice due to bad weather conditions.
History in the making as #UAE's Hope Probe heads to Mars pic.twitter.com/xvRtdsYYak

— Dubai Media Office (@DXBMediaOffice) July 19, 2020