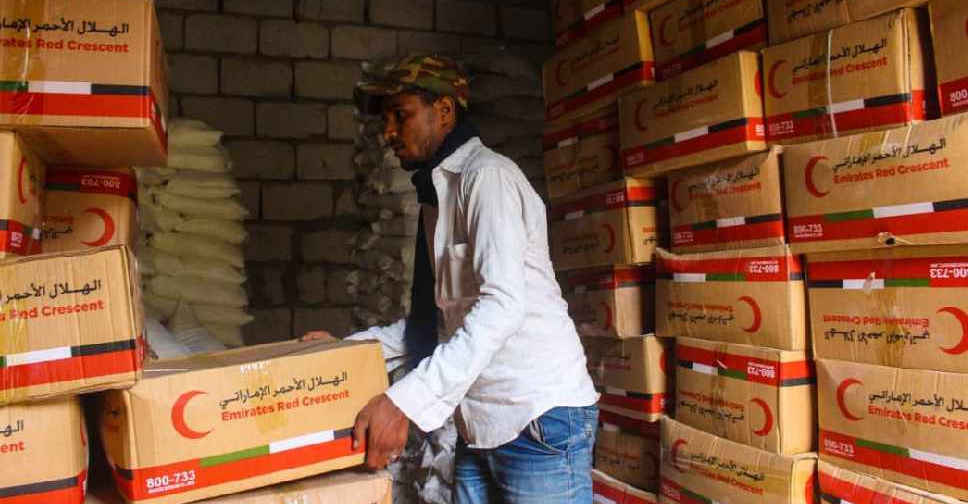 WAM
The UAE has launched a relief campaign for the people of Yemen's Dhala Governorate.
It's part of efforts to meet the immediate needs of the Yemeni people and improve living conditions in liberated areas.
More than 124 tonnes of food materials will be delivered to the area over four phases.
The month-long campaign will also see Al Nasr Hospital in Dhala being stocked with new medical supplies.
Meanwhile health facilities, water tanks, and shelter tents will also be provided by the UAE.