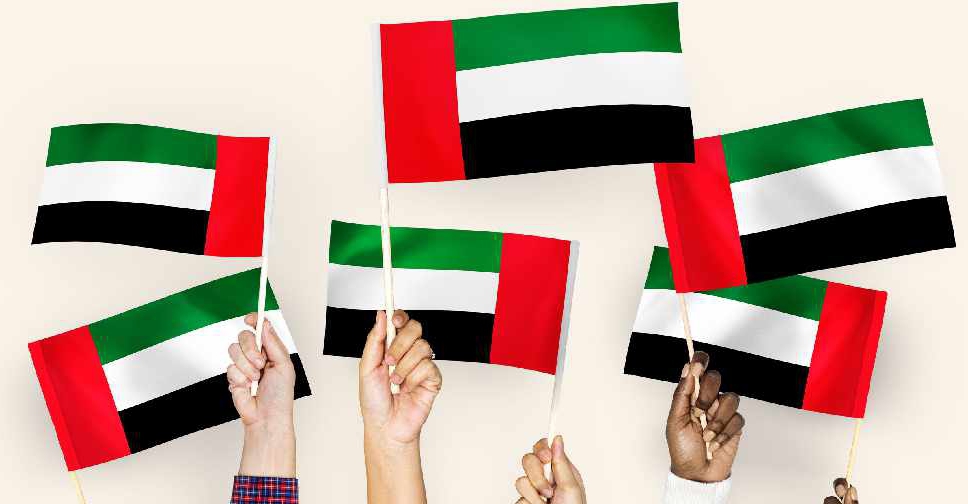 On the occasion of the UAE's 48th National Day, the UAE'S leaders have congratulated residents and laid out their goals for the coming years.
President His Highness Sheikh Khalifa bin Zayed Al Nahyan has said that "education will remain a priority and our path to the future", adding that the new year's federal budget has allocated a large proportion to funding federal schools and development projects.

In a statement to 'Nation Shield', the UAE Armed Forces' magazine, Sheikh Khalifa added that the UAE Cabinet issued a resolution to establish an education support fund, which will enable the community to fund education development programmes that focus on building skills, values, trends and exploring and developing talents, as well as providing a decent life for all citizens.
His Highness Sheikh Mohammed bin Rashid Al Maktoum, Vice President, Prime Minister and Ruler of Dubai, has said that the Spirit of the Union that runs through the people of the UAE, have rendered the word 'impossible' void, "and with that, we have turned making achievements to a way of life, and made progress a part of our plans and actions."
In a statement to Nation Shield magazine, Sheikh Mohammed added, "We will continue to deliver the future for our generations to come. The occasion we are celebrating today is teeming with a myriad of lessons that we have learned from our Founding Fathers, who instilled in us an ambition and will to cope with the changes in the world and to utilise our full potential.
His Highness Sheikh Mohamed bin Zayed Al Nahyan, Crown Prince of Abu Dhabi and Deputy Supreme Commander of the UAE Armed Forces, has said that the UAE is entering the future with "optimism", and "our belief that we are on the right path has been reaffirmed," adding in his statement on the occasion of the UAE's 48th National that the country sets "no limits to its aspirations and trusts in its abilities, potential and unity."
The Abu Dhabi Crown Prince also added that the "UAE's tremendous progress has been made possible by our unity, effort and great sacrifices."
H.H. Dr. Sheikh Sultan bin Muhammad Al Qasimi, Supreme Council Member and Ruler of Sharjah, stated that December 2 is an occasion to celebrate a monumental day in the UAE's history, and to express the country's pride in its comprehensive renaissance, which enabled it to enjoy a prominent position among the world's countries.