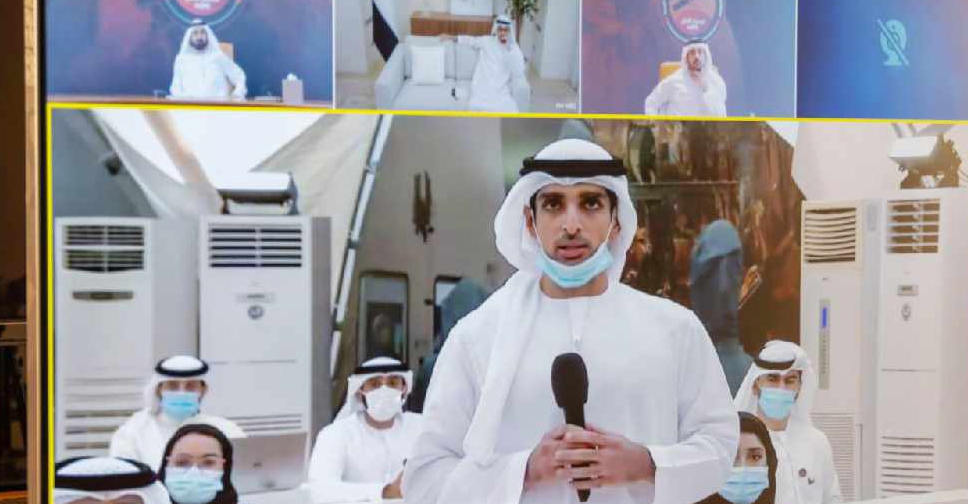 Twitter/@HHShkMohd
The UAE's leaders have discussed the upcoming launch of the UAE Mars Mission Hope Probe with the scientists behind the programme.
The probe is is scheduled to take off on Monday at 1:58 am UAE time.

His Highness Sheikh Mohammed bin Rashid Al Maktoum, Vice President and Prime Minister of the UAE and Ruler of Dubai and His Highness Sheikh Mohamed Bin Zayed Al Nahyan, Crown Prince of Abu Dhabi and Deputy Supreme Commander of the UAE Armed Forces held a video call with members of the mission based in the UAE and Japan on Saturday.

Sheikh Mohammed praised the team behind the mission on Twitter, saying they will inspire the next generation to make "the impossible, possible".
We discussed pre-flight preparations with the Mars mission team at the launch site in Japan & the control station in Dubai. We are days away from the UAE Hope probe's highly-anticipated launch to Mars that will inspire the young generation to make the impossible, possible. pic.twitter.com/XCG1ZvaVl6

— HH Sheikh Mohammed (@HHShkMohd) July 18, 2020
The Hope probe will travel 495 million km to space with a cruise speed of 121,000 km/hr in the first ever Arab mission to the Red Planet. The data gathered by the probe will add a new dimension to the human knowledge. This is our latest contribution to the world. pic.twitter.com/GbVSfjQSRL

— HH Sheikh Mohammed (@HHShkMohd) July 18, 2020

The Emirates Space Agency and the Mohammed Bin Rashid Space Centre announced the new launch date after the mission had to be postponed twice due to unsuitable weather conditions at the launch site in Tanegashima Space Centre, Japan.