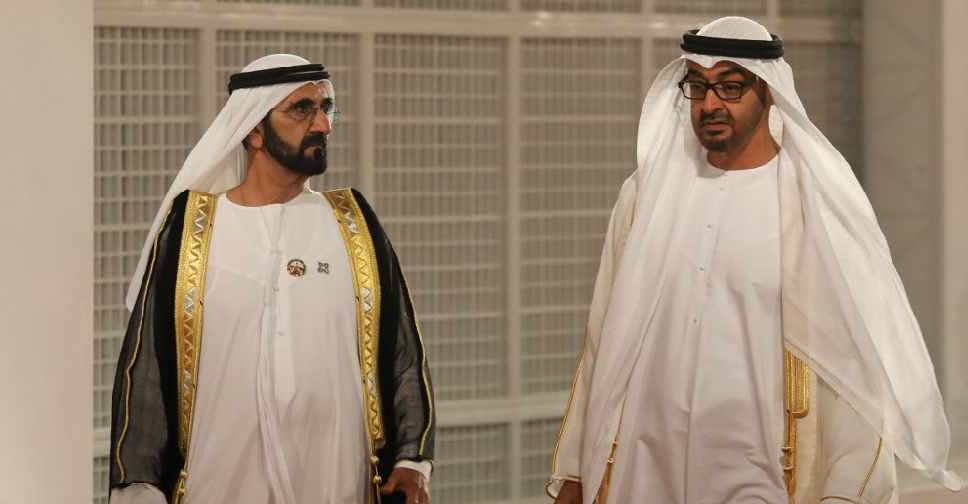 The UAE leaders have declared 2020 as a preparation for the nation's 50th anniversary.
In a series of tweets, His Highness Sheikh Mohammed Bin Rashid Al Maktoum, Vice-President and Prime Minister of the UAE and Ruler of Dubai, and His Highness Sheikh Mohamed bin Zayed Al Nahyan, Crown Prince of Abu Dhabi and Deputy Supreme Commander of the UAE Armed Forces, made the announcement.
في ٢٠٢٠ نريد أن نستعد لاطلاق قفزات في الاقتصاد..في التعليم..في البنية التحتية..في الصحة ..في الإعلام..في نقل قصة الامارات للعالم ..في ٢٠٢٠ نريد بناء إمارات المستقبل كفريق واحد ..بروح الاتحاد ..بروح زايد .. بروح تعشق القمم ..بروح تعشق البناء .. معركتنا معركة بناء مستمرة وستبقى..

— HH Sheikh Mohammed (@HHShkMohd) December 14, 2019
أطلقت وأخي محمد بن راشد أكبر استراتيجية وطنية للعام الجديد، ليكون عام 2020 #عام_الإستعداد_للخمسين.. عام سيشكل بإذن الله منعطفاً نوعياً في مسيرتنا المباركة .. نكتب فيه فصولا جديدة في محركاتنا الاقتصادية والمجتمعية والتنموية المتسارعة لنكون الأفضل عالمياً خلال خمسين عاما قادمة.

— محمد بن زايد (@MohamedBinZayed) December 14, 2019
Sheikh Mohammed said the year will also be dedicated to designing the nation's next fifty years.
The Abu Dhabi Crown Prince added that 2020 will be the "turning point" in the country's history and hinted that they "will build a true knowledge economy based on innovation and creativity".
The UAE approaches its Golden Jubilee in 2021, a new milestone that celebrates 50 years of our young country and begins the journey to the next 50 years. Preparations for our new journey start next year 2020. Together, we welcome 2020: Towards the next 50 pic.twitter.com/559sNkAGsR

— HH Sheikh Mohammed (@HHShkMohd) December 14, 2019
The committee tasked with laying out a comprehensive development plan for the next 50 years will be headed by Sheikh Mansour bin Zayed Al Nahyan, Deputy Prime Minister and Minister of Presidential Affairs and Mohammed Al Gergawi, Minister of Cabinet Affairs and the Future, as his deputy.
The other committee, headed by Sheikh Abdullah bin Zayed Al Nahyan, Minister of Foreign Affairs and International Cooperation, will focus on the 50th anniversary celebrations. With Sheikha Mariam bint Mohamed bin Zayed Al Nahyan stepping in as his deputy.