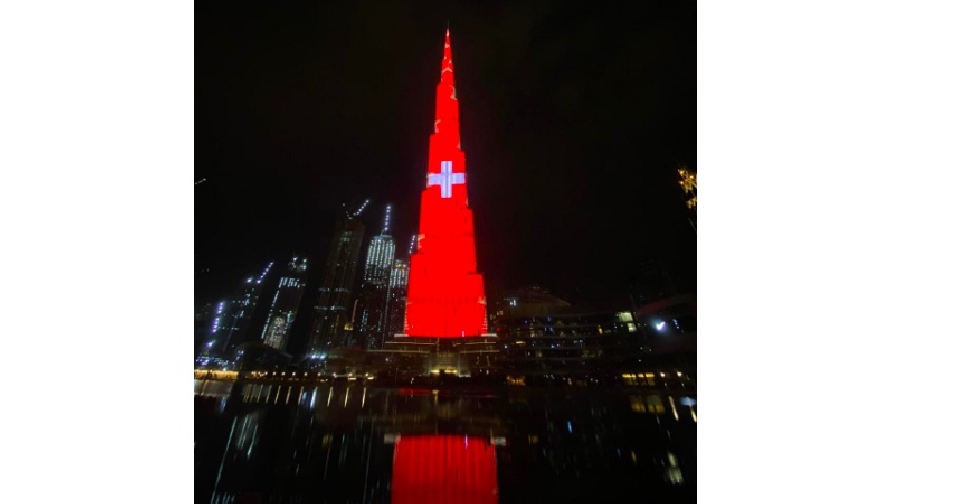 The Burj Khalifa and Emirates Palace were among several UAE landmarks that lit up in the colours of the Swiss national flag on Sunday as a mark of appreciation for the country.
It comes as Swiss authorities lit up the iconic Matterhorn Mountain with the colours of the UAE national flag to express their solidarity with countries united in the fight against the coronavirus.
Responding to the gesture, the UAE said it stands with all nations working to stop the spread of COVID-19.