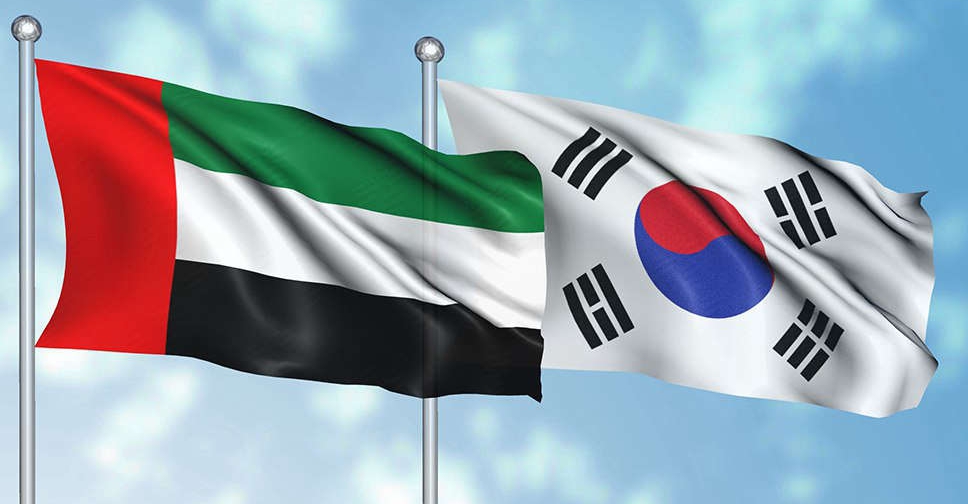 WAM
The UAE and South Korea have joined forces to confront climate change.
In a Joint Declaration on Climate Action, the two sides underscored that collective commitment should not be affected by geopolitical challenges, energy and food crisis, and the repercussions of the global pandemic.
President His Highness Sheikh Mohamed bin Zayed Al Nahyan and Yoon Suk Yeol have agreed to bolster actions to tackle the climate crisis at the national level and collectively. In this regard, they recognised the urgent need to achieve the 1.5℃ temperature goal of the Paris Agreement.
They affirmed that climate change is one of the most important challenges facing the world, as a result of its negative repercussions on the economic, environmental, social and security aspects.
This came during the state visit of South Korean leader Yoon Suk Yeol to the UAE.
Here are some of the highlights of the Joint Declaration on Climate Action:
The leaders recognised the role of forests as a stabilising force for the climate as an effective carbon sink and climate change nature-based solution. They reaffirmed commitments to raising ambition and implementation of global declarations and pledges on forests including the Glasgow Leaders' Declaration on Forests and Land Use issued at the COP26 UN Climate Change Conference.
To lay the foundation for overarching climate cooperation, the leaders agreed to pursue the conclusion of a bilateral [Framework Agreement on Climate Change Cooperation] in the first half of 2023. This framework will seek to facilitate action-oriented cooperative endeavours in areas such as greenhouse gas emission reduction, capacity enhancement on adaptation action as well as the scaling up and deployment of clean and green technologies.
Both leaders noted the importance of promoting climate-friendly business environments and investments in clean energy technologies and projects. They also acknowledged the wide-ranging contributions by the private sector for climate mitigation and adaptation solutions to accelerate the transition towards a low-carbon and climate-resilient economy.
They recognised the need to deepen collaboration in the energy sector and to step up research and development in new technologies to develop energy systems of the future. They also pledged to work together in catalysing structured progress towards a sustainable and affordable energy transition through technology and project development and implementation, in both countries and globally.
They also reached an agreement to immediately establish a bilateral ROK-UAE Climate Dialogue to occur at regular intervals with the aim of strengthening climate cooperation and implementation of this Declaration.