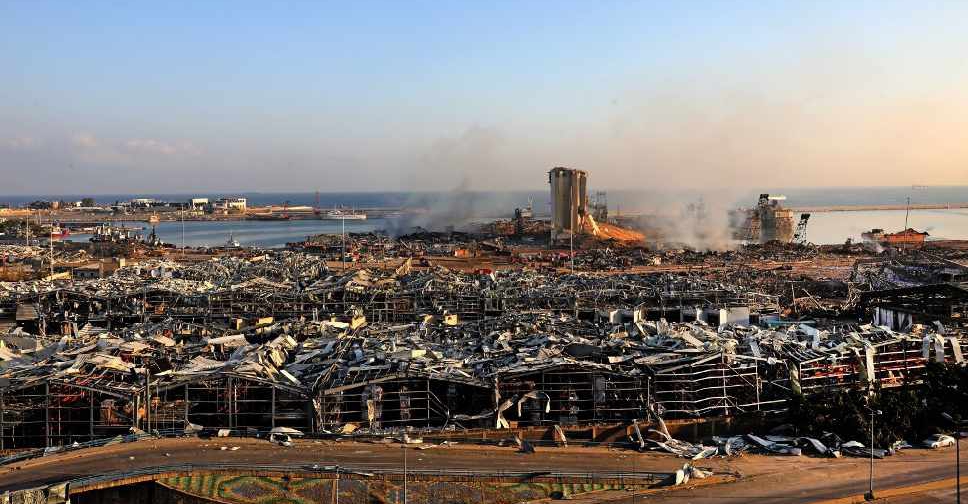 AFP/Anwar Amro
The UAE Embassy in Beirut has advised Emirati citizens to stay away from the scene of the blast that rocked Lebanon's capital on Tuesday night.
In a Tweet, they have been told to take extreme precautions and to contact the embassy.
تهيب سفارة الامارات العربية المتحدة في بيروت بمواطني الدولة بأخذ أقصى تدابير الحيطة وتجنب الأماكن والمناطق القريبة من مكان التفجير في بيروت وضرورة التقيد بالاجراءات والارشادات. وتدعو السفارة أي من مواطنيها المتواجدين في لبنان بضرورة التواصل مع السفارة على رقم الهاتف 009611829999 pic.twitter.com/Sf0CufIpDg

— UAE Embassy - Beirut (@UAEEmbBeirut) August 4, 2020
The warning follows a blast at a warehouse storing highly explosive material, that left more than 70 people dead and nearly 4,000 injured.
Tuesday's blast was the most powerful in years in Beirut, already reeling from an economic crisis and a surge in coronavirus infections.
Lebanese President Michel Aoun has called for a two-week state of emergency to be declared in the capital.