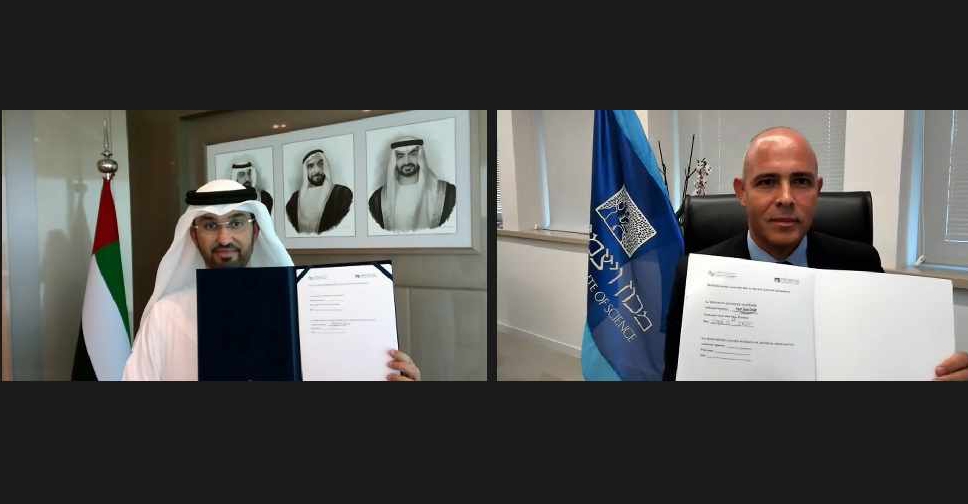 Supplied
The UAE's Mohamed bin Zayed University of Artificial Intelligence (MBZUAI) and Israel's Weizmann Institute of Science will work together on the development of A.I.
They have signed a Memorandum of Understanding (MoU), which is the first of its kind between higher education institutions from the two countries.
It includes plans for student exchange programmes, seminars, sharing of computing resources as well as collaboration between researchers.
They will also establish a joint virtual institute for artificial intelligence.
The MoU was signed virtually by Dr. Sultan bin Ahmed Al Jaber, Minister of Industry and Advanced Technology and Chairman of the MBZUAI Board of Trustees, and Weizmann Institute President Professor Alon Chen.
The MoU comes a month after the historic Peace Accord between the UAE and Israel to normalise relations.
The diplomatic breakthrough deal will also lead to cooperation between the two countries on investment, tourism, direct flights, security, telecommunications, technology, energy, healthcare, culture, the environment, the establishment of reciprocal embassies, and other areas of mutual benefit.
MBZUAI, established in 2019, is the world's first graduate-level, research-based A.I. university.
Based in Abu Dhabi, the University offers MSc and PhD programmes and is expecting its first batch of students to start in January 2021.
The Weizmann Institute of Science in Rehovot, Israel, is one of the world's top-ranking multidisciplinary research institutions and offers masters' and doctoral-level degrees across five faculties. It is noted for its wide-ranging exploration of the natural and exact sciences.
The collaboration with MBZUAI will advance Weizmann's flagship project, the Artificial Intelligence Enterprise for Scientific Discovery, which aims to expand the use of A.I. in fields like biomedicine, environmental research, chemistry, astrophysics, education, and more.
Marking a new milestone in UAE-Israel relations, @mbzuai has signed an MoU with @WeizmannScience to collaborate on AI research. The signing is the first MoU of its kind between academic institutions from the UAE and Israel. pic.twitter.com/ntPEWtsvma

— مكتب أبوظبي الإعلامي (@admediaoffice) September 13, 2020