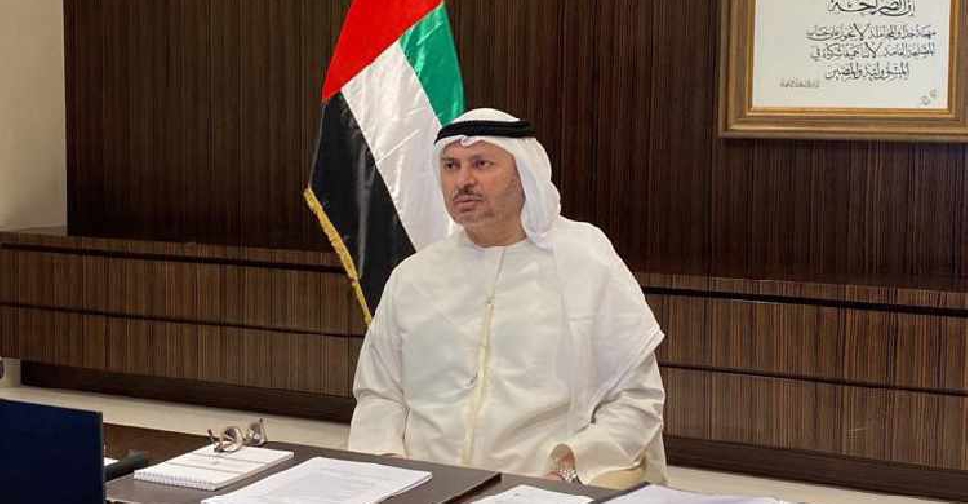 WAM
The UAE's Minister of State for Foreign Affairs says the sovereign decision to sign the deal, stipulating that the Israeli government suspends the annexation of Palestinian territory, is a success.
Speaking at a meeting of the Arab League Council in Cairo, Dr Anwar bin Mohammed Gargash said the agreement is a unique opportunity to revive peace efforts to end the Arab-Israeli conflict.
He stressed that the accord will not violate the Palestinian people's rights.
Dr Gargash added that one of the objectives of the Arab Peace Initiative is to reach a fair and sustainable solution to the Palestinian issue.
"The Palestinian cause is the central and pivotal cause of the Arab region and the UAE is stressing its fixed stance in support of the establishment of a Palestinian state based on its borders of 4th June 1967, with its capital in East Jerusalem, in compliance with the legitimate international resolution and the Arab Peace Initiative," he said.
Dr Gargash added, "The UAE supports all efforts aimed at achieving this objective, which is also supported by all international and Arab parties and is continuing to provide assistance to the Palestinian people and their cause under all circumstances."
#UAE's signing of peace accord with Israel, important steps towards achieving peace: #AnwarGargash#WamNews https://t.co/lhskpEg7Jc

— WAM English (@WAMNEWS_ENG) September 10, 2020