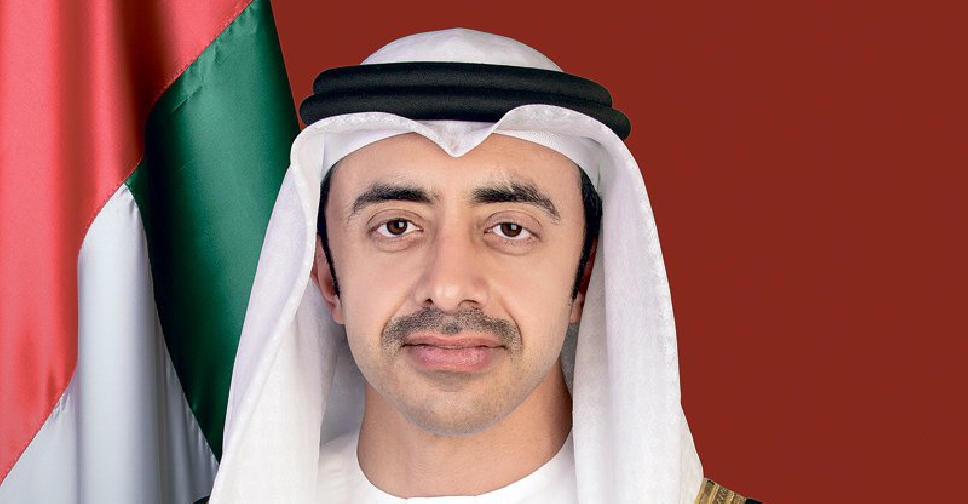 WAM
The peace deal with Israel is "an opportunity for a fresh approach to tackling the region's challenges."
The UAE's Minister of Foreign Affairs and International Cooperation, His Highness Sheikh Abdullah bin Zayed Al Nahyan said this in an opinion piece for the Wall Street Journal ahead of the signing ceremony of the peace accord in Washington on Tuesday.
Sheikh Abdullah added that the US-brokered agreement is a sign that "Emiratis and Israelis and all the people of the Middle East are tired of conflict."
"The first and most urgent priority is to de-escalate tensions and begin a regional dialogue on peace and security," the UAE minister explained.
He reiterated that "progress on Palestinian statehood is also central," adding that the normalisation of ties won't be disconnected from progress on Palestinian statehood and rights.
"The UAE is so delighted and privileged to play a role for peace." Ahead of today's #UAEIsrael #PeaceAccord signing ceremony, UAE Foreign Minister HH Sheikh Abdullah bin Zayed highlights the positive impact of the agreement on the region. @MoFAICUAE @OFMUAE pic.twitter.com/n7C8bmW10I

— UAE Embassy US (@UAEEmbassyUS) September 15, 2020
Sheikh Abdullah is leading a high-level UAE delegation to the signing ceremony in Washington, which will be hosted by U.S. President Donald Trump in the presence of Israeli Prime Minister Benjamin Netanyahu.