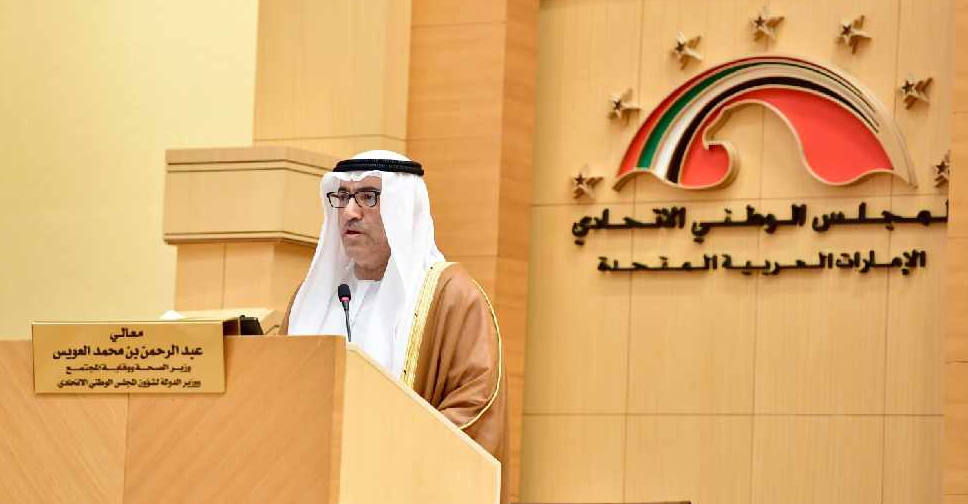 WAM
The UAE has adequate stocks of medical supplies and equipment to tackle the coronavirus outbreak.
That's according to the Minister of Health and Prevention, Abdul Rahman bin Mohammad bin Nasser Al Owais, who said that more than 500 staff members are working round the clock to ensure the situation is under control
He made the statement while briefing the Federal National Council.
"As soon as the spread of the virus was reported from China, we made available enough quantities of thermometers at the border crossings and airports. We also took all necessary precautions in line with World Health Organisation, WHO, protocols," he explained.
The minister said that the country had adequate reserves of necessary supplies such as surgical masks, medical gloves, goggles, and protective clothing. "In addition to these, the several factories inside the country continue to manufacture them to the best international standards," he assured.
Al Owais added that the UAE is in constant touch with the WHO to keep track of the latest developments.
He explained that the incubation period for the disease according to the WHO ranged from one day to 11, with some exceptional cases in which it could last up to 16 days.
"All the cases detected in the UAE are so far stable. All those who had contact with the affected and the places they have frequented have been reached, and all the necessary steps to preempt the spread of the infection have been taken," he stressed.