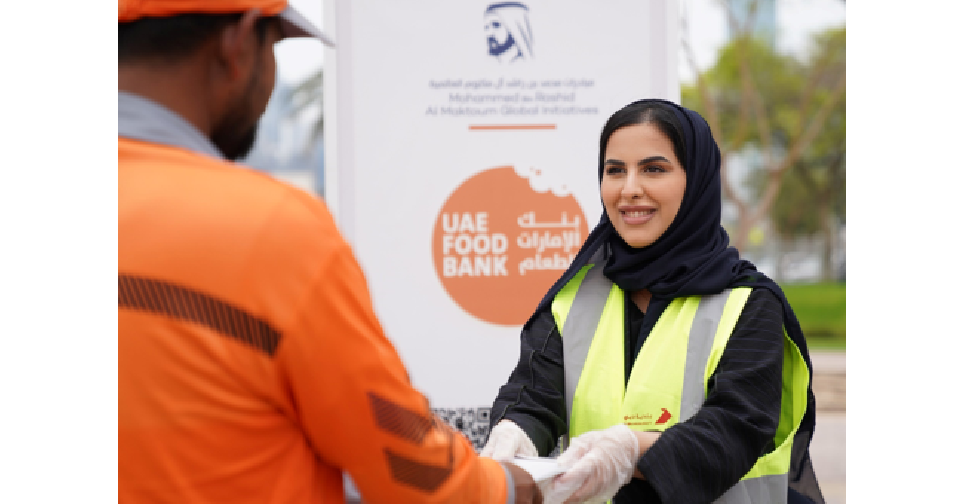 Supplied
The UAE Food Bank provided over 5.1 million meals to beneficiaries during Ramadan, surpassing the initiative's goal of distributing 3 million meals by more than 70 per cent.
The contributions included food packages with essential supplies, 2,535,440 cooked meals from food establishments and the 'Your Harees on Us' initiative.
Over 720 volunteers were involved in the project's efforts to reach out to more than 5.1 million people, including 495,197 households and 2,628,413 workers within and beyond the UAE.
During the holy month, the Food Bank also managed to divert over 900,000 kg of food away from landfills by converting them into over 73 tonnes of organic fertiliser in partnership with various private entities.
In addition, the Bank provided 292.7 tonnes of food to the Emirates Red Crescent, which was distributed to those in need in Syria and Turkey as part of relief campaigns.
"We are pleased with the fact that the initiative outperformed its objectives and hit 170% of its target. These numbers highlight the Emirati society's strong humanitarian and societal principles of generosity and giving, which the Bank aims to spread globally," said Dawoud Al Hajri, Deputy Chairman of the Board of Trustees at the UAE Food Bank.
"By working together, we were able to accept donations and transfer them to the Bank or charity organisations to assist individuals in need," added Manal bin Yaroof, Chairperson of the UAE Food Bank Steering Committee.
The contributions were made by the UAE Food Bank, affiliated with the Mohammed Bin Rashid Al Maktoum Global Initiatives, in collaboration with several partners.
Recycling food
The Bank collaborated with recycling businesses in the private sector to recycle food that was no longer suitable for human consumption.
During Ramadan, 908,145 kg of food — including 367,409 kg of food waste was recycled, surpassing the target of 200,000 kg by more than 83% —was diverted from landfills and converted into 73,482 kg of organic fertiliser.
More than 540,700 kg of edible food was also distributed to those in need.
By doing so, the Bank was able to reduce carbon emissions by 2,306,687 kg, equivalent to planting 96,112 trees annually.
Under the directives of Sheikha Hind bint Maktoum bin Juma Al Maktoum, #UAE Food Bank distributes over 5 million meals during Ramadan, exceeding its goal of 3 million meals. pic.twitter.com/qUpXAFgsQs

— Dubai Media Office (@DXBMediaOffice) May 8, 2023