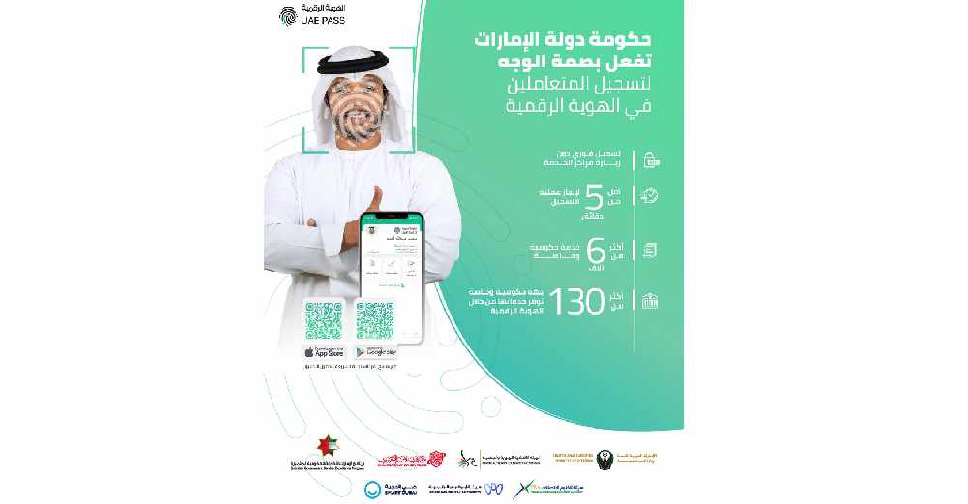 WAM
The UAE has launched a biometric face recognition technology that will help citizens and residents access government services without visiting any centre.
The tech will facilitate the registration of the national digital identity, UAE Pass app, in less than five minutes and will enable digitally safe and paperless transactions.

Users can access over 6,000 services provided by over 130 government and federal entities.

Currently, the number of people registered on the UAE Pass app is over 1.38 million, including 628,000 individuals with verified accounts.