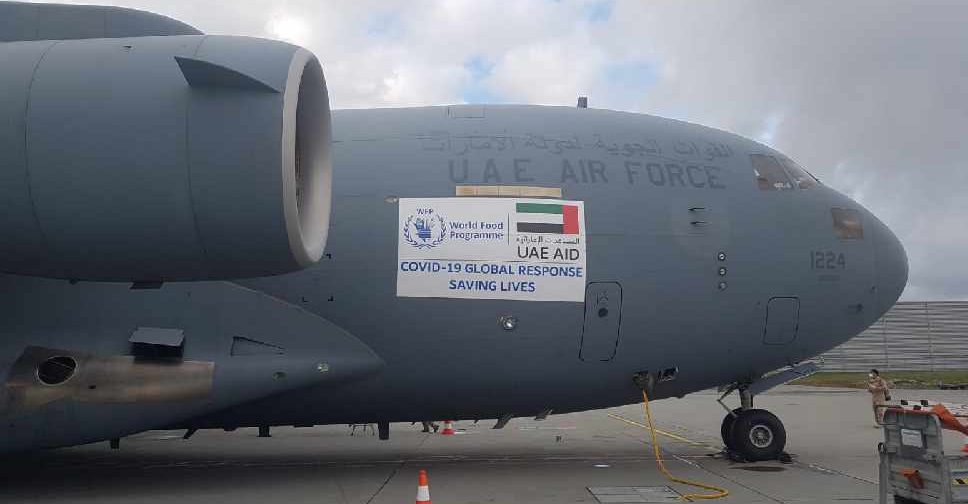 Supplied
The UAE is stepping up international air bridge relief operations to help countries affected by COVID-19.
It has allocated a fleet of three aircraft for the movement of life-saving cargo and emergency personnel until the end of the year.
The move will help the UN World Food Programme (WFP) deliver essential health and humanitarian supplies to nations where they are needed most.
The planes will operate on rotation between the UAE and key locations across Europe, Africa, Asia and the Middle East.
"At this grave moment in history, when so many countries face enormous challenges at home, the UAE is once again stepping up as a leading first responder to global crises and making its significant capabilities available in the service of humanity," said WFP Executive Director, David Beasley.
The UAE's decision came within hours of a conversation between His Highness Sheikh Mohamed bin Zayed Al Nahyan, Crown Prince of Abu Dhabi and Deputy Supreme Commander of the UAE Armed Forces, and the WFP Executive Director.