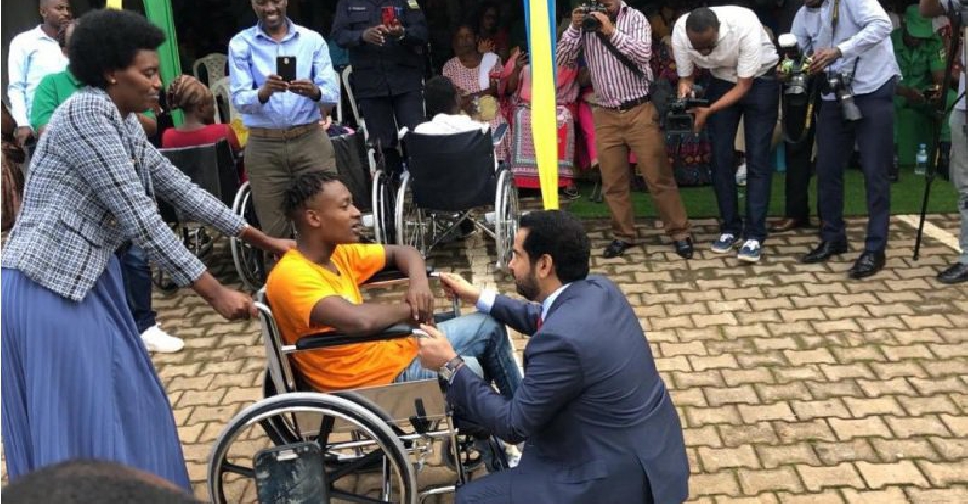 The UAE Embassy in Rwanda has distributed free wheelchairs to people in Kigali.
Hazza Mohammed Al Qahtani, UAE Ambassador to Rwanda, said the initiative aims to deepen tolerance among local communities under the framework of the 'Year of Tolerance'.
Ignatienne Nyirarukundo, Minister of State for Social Affairs in Rwanda, thanked the UAE for launching the humanitarian initiative.