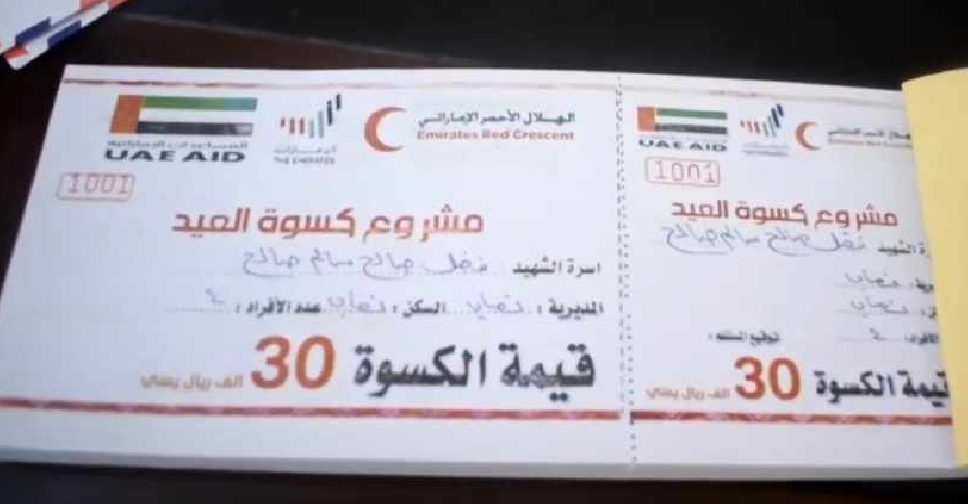 WAM
The UAE has given people in Yemen's Shabwa Governorate a chance to feel the spirit of Eid Al Fitr.
The Emirates Red Crescent (ERC) handed out up to 1,100 vouchers from several commercial centres in the area as part of the annual Eid Clothing Charitable Programme.
It has benefitted the families of martyrs, orphans and families of children with special needs.