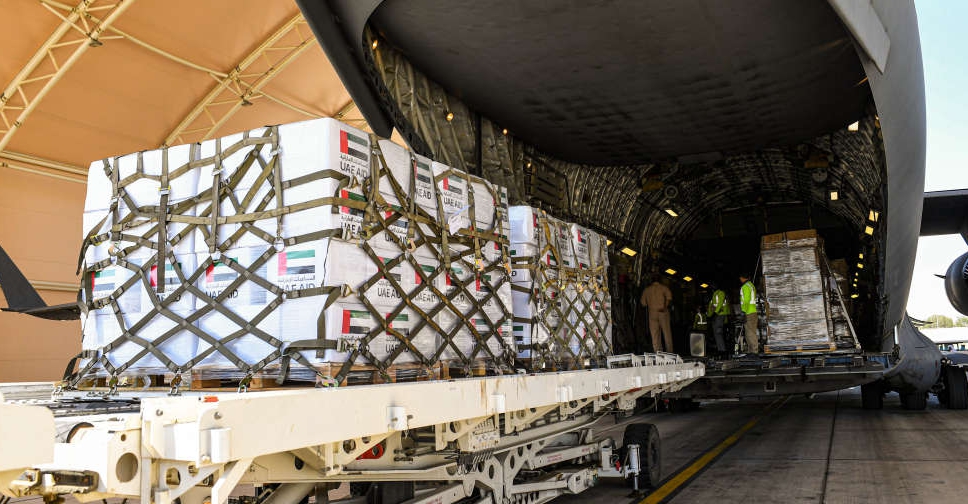 WAM
Another UAE plane arrived at Port Sudan airport on Saturday, carrying 50 tonnes of urgent medical supplies to aid in trauma and emergency surgery in Sudan.
The dispatch of the aircraft comes as part of the UAE's continuous relief efforts in support of the Sudanese people.
The medical supplies included a wide range of trauma and emergency surgery supplies, medicines such as antibiotics, non-steroidal drugs, anti-inflammatories, medical wound dressings, gauze packs, wound debridement kits and surgical tapes.
The UAE is among the first countries to initiate direct aid to Sudan as part of its continued keenness to provide support to the brotherly people of Sudan.
The arrival of this flight follows the recent dispatch of aircraft to Sudan by the UAE, in cooperation with the World Health Organisation (WHO), one carrying 30 tonnes of urgent medical supplies and the other 30 tonnes of food aid.