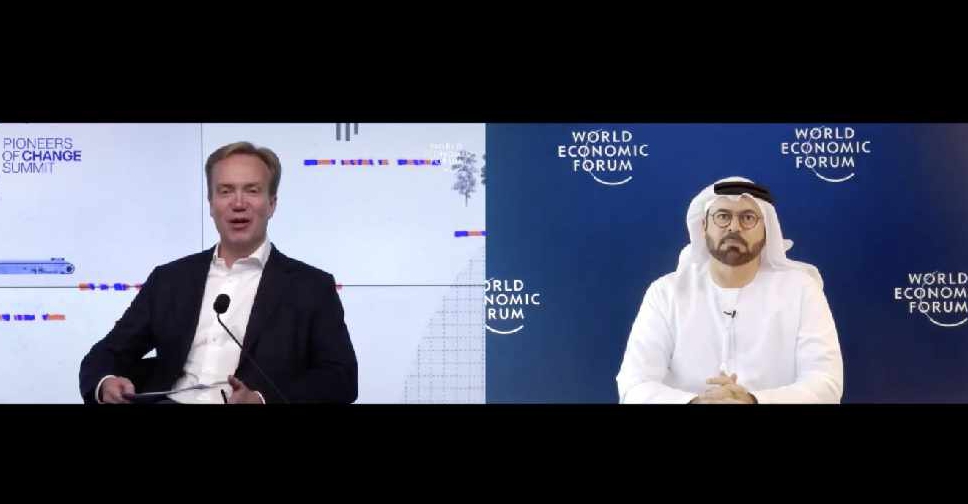 WAM
The UAE, since its establishment, has adopted a noble mission and performed a pivotal role in creating and spreading hope around the region, most notably among the younger generation.
That's according to Mohammad bin Abdullah Al Gergawi, Minister of Cabinet Affairs, who spoke during the World Economic Forum's Pioneers of Change Summit being held virtually from November 16-20.
Al Gergawi presented the UAE's pioneering experiences in various sectors and highlighted the fact that its advanced technological infrastructure has ensured the readiness of most vital national sectors, most notably the education sector, which has shifted to remote learning, enabling the resumption of the school year and overcoming the repercussions of the current crisis facing the world.
He highlighted the UAE's timely response following the outbreak of the COVID-19 pandemic, and its positive and active role in the international community, noting that the country sent 1,613 tonnes of medical aid to over 120 nations, which benefitted 1.54 million medical workers.
The minister lauded the decision of Emirates Airline to create a logistical platform for handling the coronavirus vaccine challenge.
He also pointed out the UAE's recent humanitarian achievements, affirming the country's keenness to launch long-term initiatives, such as a digital school project that will provide education to nearly one million children.
The UAE always aims to establish peace in the region and adopt an approach based on reasonable dialogue and denouncing violence, he stressed, noting that the Abrahamic Peace Accord signed with Israel reflects this approach, as well as the UAE's belief that the accord is necessary for a new approach to achieve peace, to end wars that lead to the loss of lives and cause major economic damage.
The World Economic Forum's inaugural Pioneers of Change Summit involves innovative leaders and entrepreneurs from around the world to showcase their solutions, build meaningful connections and inspire change across the Forum's diverse communities.
It has brought together 750 of the world's top academics, politicians, businessmen, youth, and civil society leaders from 90 countries to engage in addressing the most pressing global issues.
استعرض معالي محمد القرقاوي، وزير شؤون مجلس الوزراء أبعاد التجربة الإماراتية الرائدة في مختلف المجالات أمام القمة العالمية لرواد التغيير التي ينظمها المنتدى الاقتصادي العالمي افتراضيًا خلال الفترة من 16- 20 نوفمبر الجاري، وبمشاركة أكثر من 750 شخصية قيادية ومؤثرة من أكثر من 90 دولة pic.twitter.com/fj5qCVjC9J

— UAEGov (@uaegov) November 19, 2020