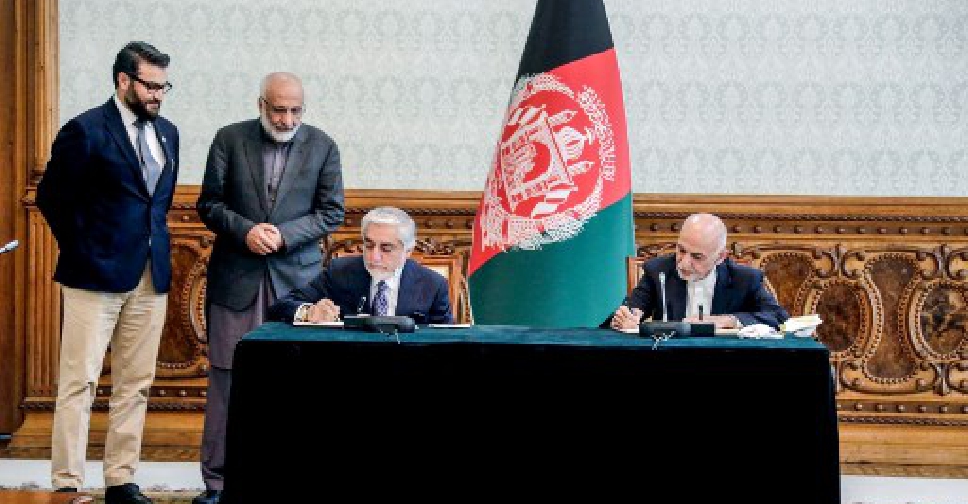 HANDOUT / Office of Chief Executive of Afghanistan / AFP
The United Arab Emirates has commended the signing of a power-sharing agreement in Afghanistan.
According to national news agency WAM, the UAE believes that the agreement signed by President Ashraf Ghani and Dr Abdullah Abdullah, leader of the High Council for Peace and National Reconciliation, will enhance stability and security in Afghanistan.

The UAE's Ministry of Foreign Affairs and International Cooperation has also discouraged any escalation in these critical times and has urged parties to promote peace in the country.