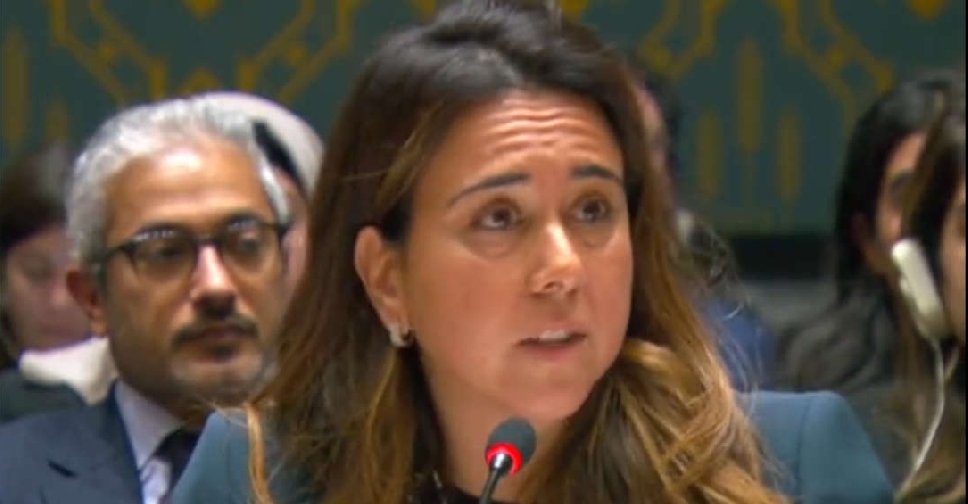 The UAE has urged the UN Security Council to stand united in calling for a humanitarian ceasefire in Gaza to save the lives of the millions who have been displaced by the conflict and "to do beyond making statements".
Lana Nusseibeh, the UAE representative to the UN Security Council, highlighted the need to fully restore "access to fuel, food, water, medical aid, and other basic necessities".
"We believe this Council should be able to find unity on two things: international humanitarian law must be upheld – indiscriminate attacks must be rejected and are unjustifiable – and the cycle of violence overall must end," she asserted.
Nusseibeh expressed the UAE's disappointment at how a draft resolution put forward by the Russian delegation's call for a humanitarian ceasefire in Gaza did not command the support of the Council on Tuesday.
She said it's imperative the body "comes together around the need to protect all civilians, the unconditional release of all hostages, and the safe provision of humanitarian assistance".
"Palestinians and Israelis deserve not only to live, which is the bare minimum, but to thrive, side by side, in their own independent, prosperous, and secure states," she concluded.
Two million Palestinians in Gaza face a ruinous war with nowhere safe to go, relying on a single water pipeline, without access to fuel, electricity, food, or medical supplies.

We are disappointed that the Security Council could not come together to respond to their urgent… pic.twitter.com/rmB8wmSsU5

— UAE Mission to the UN (@UAEMissionToUN) October 17, 2023