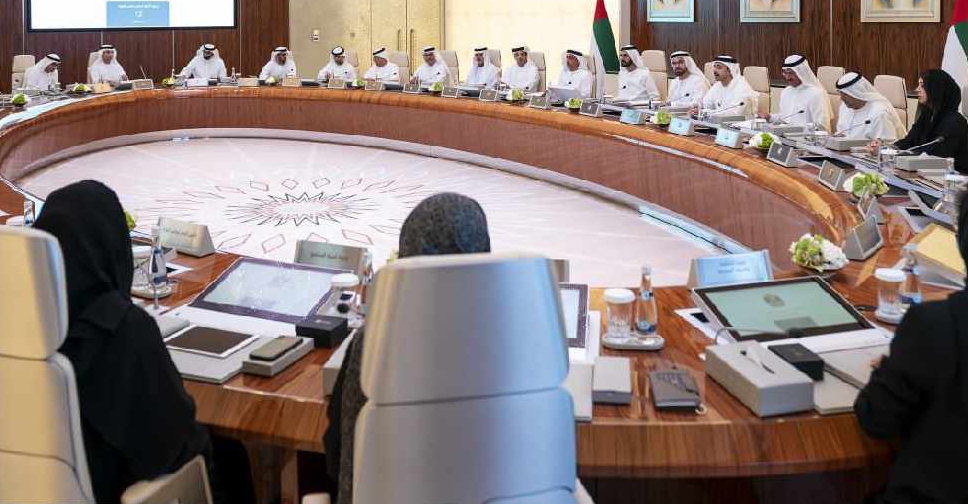 @HHShkMohd/ Twitter
A new family protection policy has been approved by the UAE Cabinet.
It's aimed at tackling domestic violence as well as the abuse of children, women and the elderly.
The initiative will focus on raising awareness about the issue and training staff to detect potential dangers.
It will also help improve coordination between the authorities and various national institutions working in the field.
While announcing the policy on Twitter, His Highness Sheikh Mohammed bin Rashid Al Maktoum, Vice-President and Prime Minister of the UAE and Ruler of Dubai, said the country's leadership will not tolerate any kind of harm against children, elderly people and women.
وأقررنا اليوم أيضا اللائحة التنفيذية للعمل التطوعي بالدولة .. وأقررنا إعادة تشكيل مجلس إدارة بريد الامارات .. ومجموعة من الاتفاقيات الدولية .. pic.twitter.com/r8O60brFZR

— HH Sheikh Mohammed (@HHShkMohd) November 11, 2019
The UAE Cabinet adopts the Family Protection Policy which aims at preserving the family's cohesion as the center unit in society. The Policy unifies concepts, forms and procedures thus contributing to a harmonized framework. #uaegov pic.twitter.com/QxmD89wMZc

— UAEGov (@uaegov) November 11, 2019