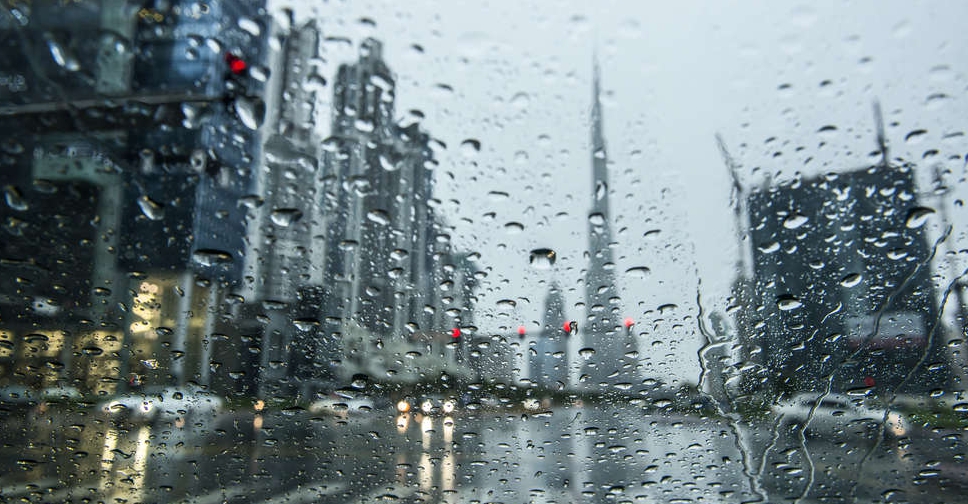 Authorities in the UAE have urged motorists to exercise caution on the roads as more rain has been forecast for the region.
In a series of tweets, the National Centre of Meteorology (NCM) has forecast more rain across several parts of the UAE on Friday and Saturday.
Residents have been urged to adhere to safety alerts during unstable weather conditions.
🚨#تنبيه
🚨#Attention pic.twitter.com/4TSt1kW2TO

— وزارة الداخلية (@moiuae) January 26, 2023
#المركز_الوطني_للأرصاد #الإمارات_العربية_المتحدة #حالة_الطقس #أمطار #ضباب #حالة_البحر #سرعة_الرياح #إتجاه_الرياح#NCM #UAE #officialuaeweather #weatherforecast #seastate #windspeed #winddirection #rain #fog pic.twitter.com/u3jCDMqw1h

— المركز الوطني للأرصاد (@ncmuae) January 26, 2023
Police in Abu Dhabi and Dubai have reminded drivers to be extra cautious on the roads.
A friendly reminder to drive safely during rainy and unsettled weather 🌧️
Wishing you a safe ride..#YourSecurityOurHappiness pic.twitter.com/OsiDgKmt4E

— Dubai Policeشرطة دبي (@DubaiPoliceHQ) January 27, 2023
Meanwhile, Abu Dhabi Police have implemented speed reductions across the capital and follow speed reductions and information boards for their safety.
#Urgent | #Attention
Abu Dhabi Police call on motorists to exerise caution due to the rainy weather and to follow the changing speed limits displayed on electronic information boards. Drive Safely. pic.twitter.com/tp6tl89ozK

— شرطة أبوظبي (@ADPoliceHQ) January 26, 2023
Teams from the Emergency, Crisis and Disaster Management Team for the Emirate of Abu Dhabi have been reviewing the local response plan for the adverse weather conditions.