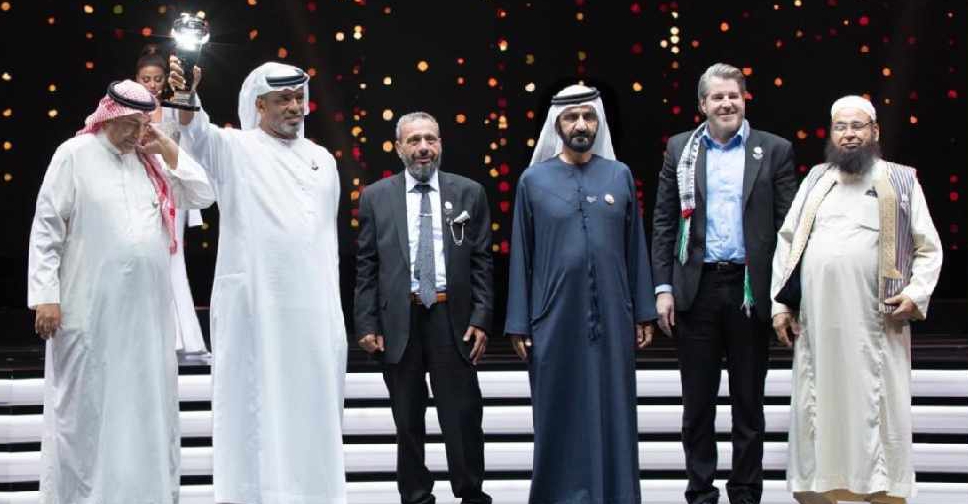 Dubai Media Office
Thanks to the UAE's Arab Hope Makers awards, AED 88 million will be used to help construct the Magdi Yacoub Global Heart Centre in Egypt.
The event, which took place Thursday night at the Coca-Cola arena in Dubai, recognises entities or individuals who have worked towards improving their community and try to implement a positive change through the work they do.
All the show's proceeds will be dedicated to help construct the Magdi Yacoub Global Heart Centre, while 10 entities and entrepreneurs came forth on the night to collectively contribute AED 44 million towards it's development.
That figure went up when H.H. Sheikh Hamdan bin Mohammed bin Rashid Al Maktoum, Crown Prince of Dubai, announced he would match what was raised during the event, meaning the Arab Hope Makers initiative will dedicate a total of AED 88 million to support the cause.
More than AED40 million were donated by Emirati and Arab entities & individuals hope makers, to support the new Magdi Yacoub Global Heart Center in Egypt, a noble humanitarian project that aims to provide free cardiac care to vulnerable communities.@ArabHopeMakers pic.twitter.com/1DTm028jaK

— Dubai Media Office (@DXBMediaOffice) February 20, 2020
Meanwhile, Egyptian actor and comedian Ahmed Helmy was named as the "Ambassador of Hope", he surprised the audience by donating one million Egyptian pounds (AED230,000) to the cause.
Once completed, the facility will offer 10,000 heart surgeries free-of-charge every year, 70 per cent of them for children from all over the Arab world.
Its clinics will also receive over 80,000 patients annually and train over 1,000 cardiac surgeons and cardiologists through the Magdi Yacoub Global Heart Foundation.