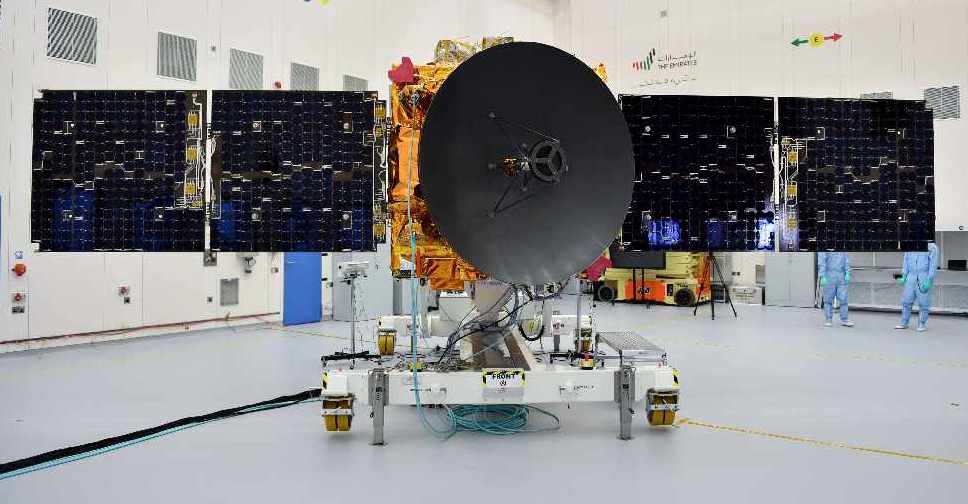 The Emirates Mars Mission has announced a date for the launch of the Mars Hope Probe.
The spacecraft is expected to be launched on July 15 from Japan's Tanegashima Space Centre, and begin a 495 million kilometre journey to the Red Planet. The launch window extends to August 13.
It's anticipated to enter Mars' orbit in February 2021, coinciding with the UAE's golden jubilee celebrations.
The Hope Probe was transported from Dubai to Japan, a task that took 83 hours and underwent three major stages. As planned, the world will see it launch into space on Wednesday, 15 July 2020 at 00:51:27 UAE time (05:51:27, Japan time) from Japan's Tanegashima Space Centre.
The mission is the first interplanetary exploration undertaken by an Arab nation, and being overseen by the Mohamed bin Rashid Space Centre.
A team of Emirati nationals is leading the operation and supervising every aspect of the probe's preparation for its launch, headed by Omran Sharaf Al Hashemi, the Project Manager of the Emirates Mars Mission Hope Probe.