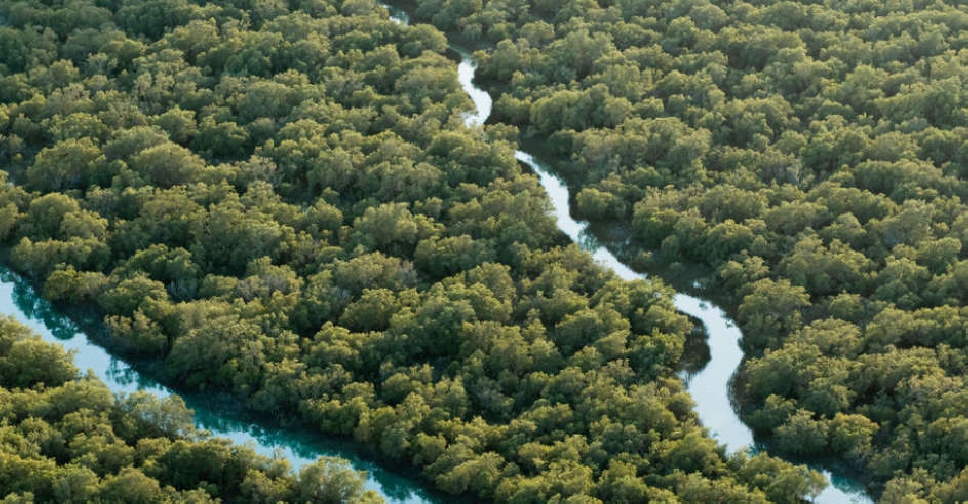 The UAE has announced a high-level Mangroves Ministerial at COP28 and endorsed the Mangrove Breakthrough to safeguard critical coastal ecosystems and combat climate change.
The ministerial at COP 28 will "advance nature-based solutions in the fight against climate change and focus on accelerating finance, policy and technology to meet the Mangrove Breakthrough global target of restoring and protecting 15 million hectares of mangroves globally by 2030", highlighted Mariam Almheiri, UAE's Minister of Climate Change and Environment.
"The Mangrove Breakthrough represents a significant stride towards reducing carbon emissions and preserving our planet's natural treasures," she added.
"COP28 will provide a valuable opportunity to amplify the Mangrove Breakthrough's goals and place nature at the very heart of the climate agenda," added Razan Al Mubarak, UN Climate Change High Level Champion for COP28.
Created in partnership with Global Mangrove Alliance (GMA) and UN Climate Change High-level Champions, the Mangrove Breakthrough plans to invest $4 billion towards revitalising mangrove ecosystems.
The UAE has set its own national target to plant 100 million mangroves by 2030, emphasising the significant role mangroves play in carbon storage and coastal protection.