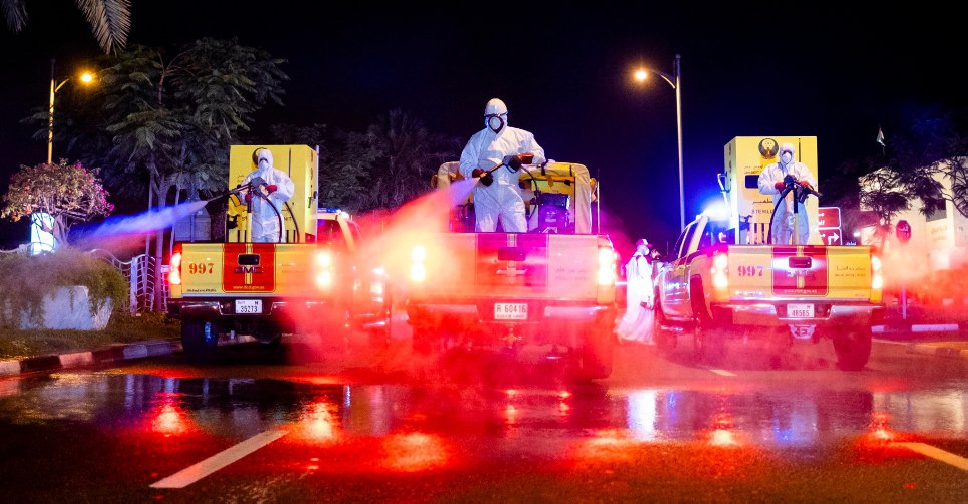 The UAE's National Disinfection Programme, which has been running daily between 8:00 pm and 6:00 am, has been extended.
That's according to the Ministry of Health and Prevention and Ministry of Interior, which said the decision has been based on the success of the campaign since its launch on March 26.
The drive, which was set to end today, will be subject to periodic assessment as per recommendations approved by the World Health Organisation.
According to national news agency WAM, local authorities in each emirate will be able to draw and implement disinfection plans that will accommodate the requirements of its own facilities and establishments.
Restrictions on the movement of traffic will continue during the overnight drive, with residents reminded they can step out only for medical emergencies or to purchase essentials.
Workers in sectors like - energy, communication, health, education, security, freight, pharmaceutical, food, civil aviation, finance and banking, and government media, and services sector, which includes gas stations and construction projects - will be allowed to step out on official duty as long as they carry their Emirates ID and work ID.
The drive is part of precautionary measures taken nationwide to contain the spread of COVID-19.