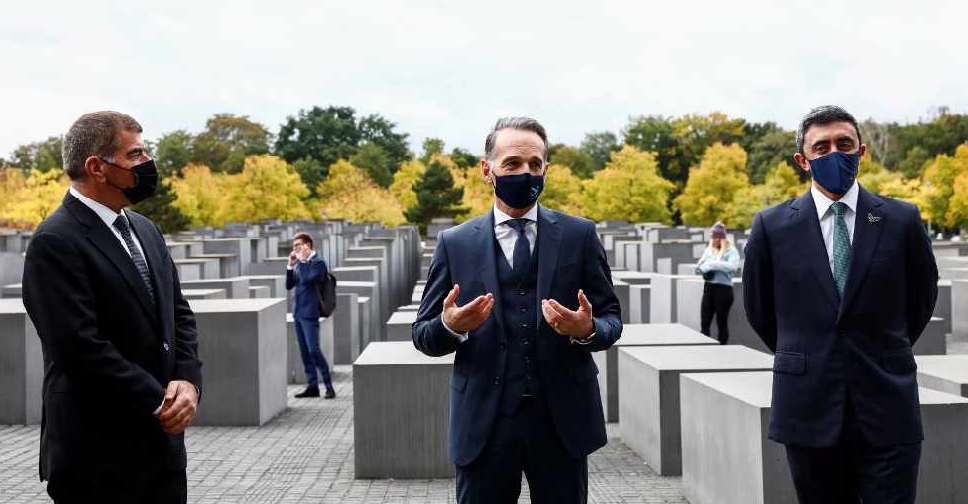 MICHELE TANTUSSI / POOL / AFP
The foreign ministers of the UAE and Israel have met in Germany to discuss further steps in forging relations.
His Highness Sheikh Abdullah bin Zayed Al Nahyan, the UAE's Minister of Foreign Affairs and International Co-operation held talks with Israel's Foreign Minister Gabi Ashkenazi on Tuesday.
It comes less than a month after the two countries signed a historic peace accord in Washington.
The pair also visited the Holocaust Memorial in Berlin, where they were accompanied by Germany's Minister of Foreign Affairs, Heiko Maas.
Sheikh Abdullah praised the establishment of the memorial and highlighted its importance in conveying the values ​​of tolerance, coexistence and acceptance of others.
He also affirmed that the UAE, since its establishment, has been keen on adopting and consolidating similar values, based on its belief that these values ​​are basic pillars for achieving prosperity, growth and sustainable development in societies.