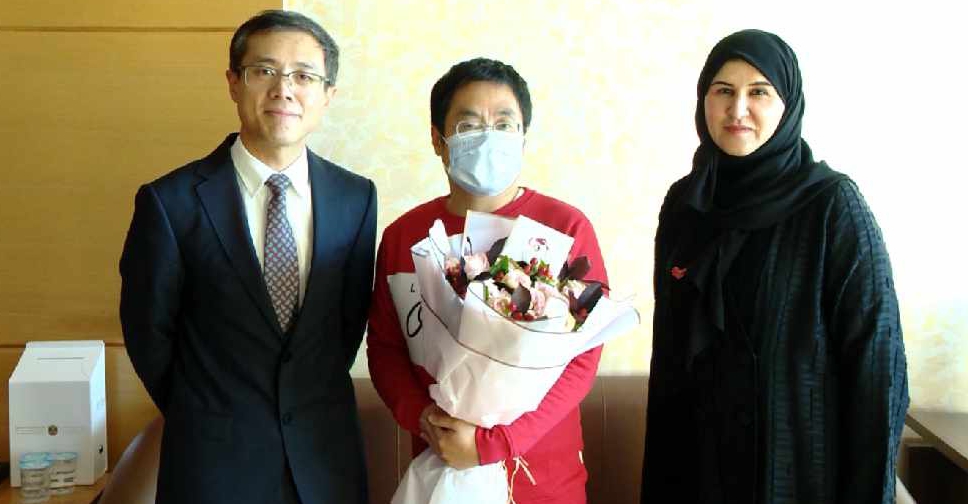 WAM
The UAE Ministry of Health and Prevention has said that two more Coronavirus patients admitted into one of the country's hospitals have recovered.
It brings the number of patients who have recovered from the virus to three out of a total of eight recorded cases.
Last week, the ministry announced that Liu Yujia, a 73-year-old woman from China, was the first patient who had recovered fully from the disease.
The two new patients are also Chinese citizens, a 41-year-old man, and his 8-year-old son.
Consul-General of China to the UAE, Li Xuhang, and Dr. Fatima Al Attar, Head of International Health Regulations at the Ministry, visited the father and his son, to congratulate them on their complete recovery.
The Chinese nationals expressed their thanks and appreciation to the UAE leadership for the care and medical attention they had received.
Five other cases are reportedly still being continuously monitored and one of them is under intensive care.