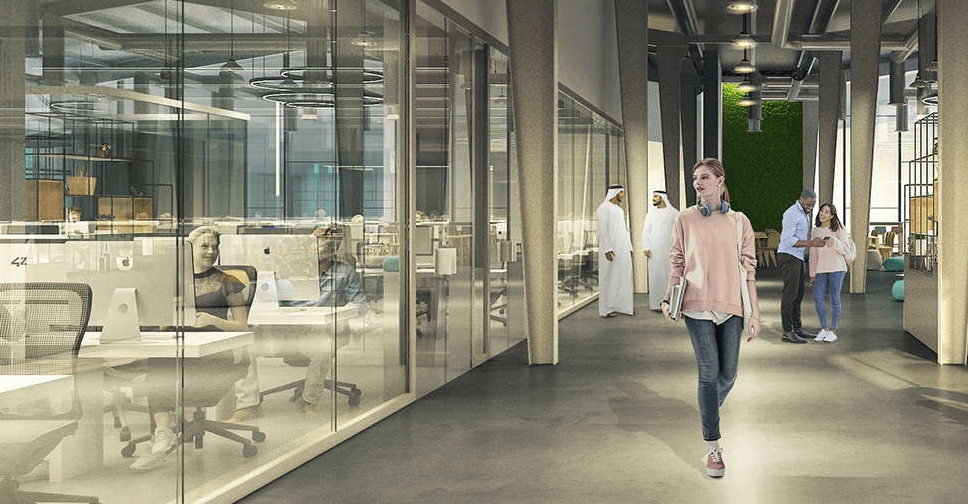 42abudhabi.ae
The first GCC campus of the internationally renowned 42 Network of coding schools has opened in Abu Dhabi.
It offers peer-to-peer learning methods free of charge to help nurture a future-ready workforce.
The school has been given initial accreditation by the National Qualification Centre.
Open 24 hours a day, and offering its programmes free of charge, the school aims to cultivate creativity, collaboration and self-discipline by giving students ownership of their learning without classrooms or teachers.
As many as 401 candidates took part in the selection process for 42 Abu Dhabi's inaugural cohort between May and August.
A pool of 225 applicants successfully passed the 26-day immersive tests of motivation, endurance, and commitment, and joined 42 Abu Dhabi on September 26.
UAE nationals comprise 43 per cent of the first batch, and almost 70 per cent of them are women.
More than three quarters (81 per cent) of the students are aged between 18 and 30, and 93 per cent live in the UAE.
Innovative new coding school 42 Abu Dhabi, a partnership between @ADEK_tweet and @42Network, has opened in Mina Zayed to cultivate coding creativity and collaboration among students as part of efforts to build capabilities in future digital skills. pic.twitter.com/W4sfHCQFi1

— مكتب أبوظبي الإعلامي (@admediaoffice) October 10, 2021
42 Abu Dhabi has been established in partnership with Abu Dhabi Department of Education and Knowledge (ADEK) under the Ghadan 21 accelerator programme.
"This pioneering new school will provide an additional educational platform to build digital skills and a homegrown, future-ready workforce equipped to lead the technology-driven economy of the 21st century," said His Highness Sheikh Khaled bin Mohamed bin Zayed Al Nahyan, member of the Abu Dhabi Executive Council and Chairman of the Abu Dhabi Executive Office.
Candidates interested in applying to 42 Abu Dhabi must be aged 18 and above and require no previous coding experience.
Enrolment requires registration and an online pre-selection assessment that evaluates cognitive capacity via logic and memory tests.
Successful pre-selection candidates are then invited to the 'Piscine', from which candidates will be invited to join the programme.
خالد بن محمد بن زايد يفتتح مدرسة البرمجة الجديدة المبتكرة 42 أبوظبي، ويطلع على مقرها المصمم خصيصاً في منطقة ميناء زايد. وتتبنى المدرسة منهجية تعليم الأقران لبناء قدرات رأس المال البشري وتزوديه بمهارات المستقبل الرقمية. pic.twitter.com/oFBJj4zLji

— مكتب أبوظبي الإعلامي (@admediaoffice) October 10, 2021