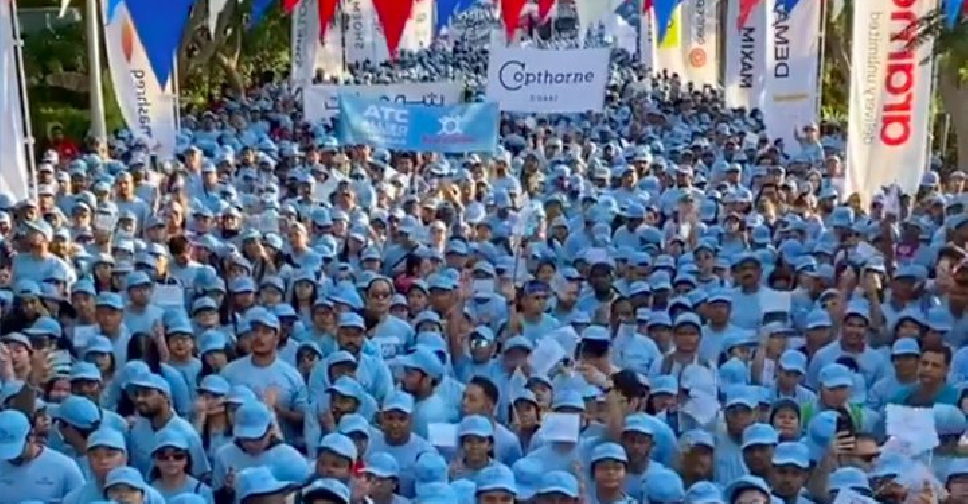 More than 15,000 people in Dubai walked in unison this morning to raise funds for diabetes research in the region.
The 11th edition of the annual three and 10 kilometer Beat Diabetes Walk took place at Zabeel Park.
All proceeds from the event have gone to the Al Jalila Foundation to support their research efforts into the condition.
Around 19 per cent of the UAE's population suffers from diabetes.
This year's walk was also one of the closing events of the Dubai Fitness Challenge, which challenges residents in the emirate to undertake 30 minutes of physical activity for a month.