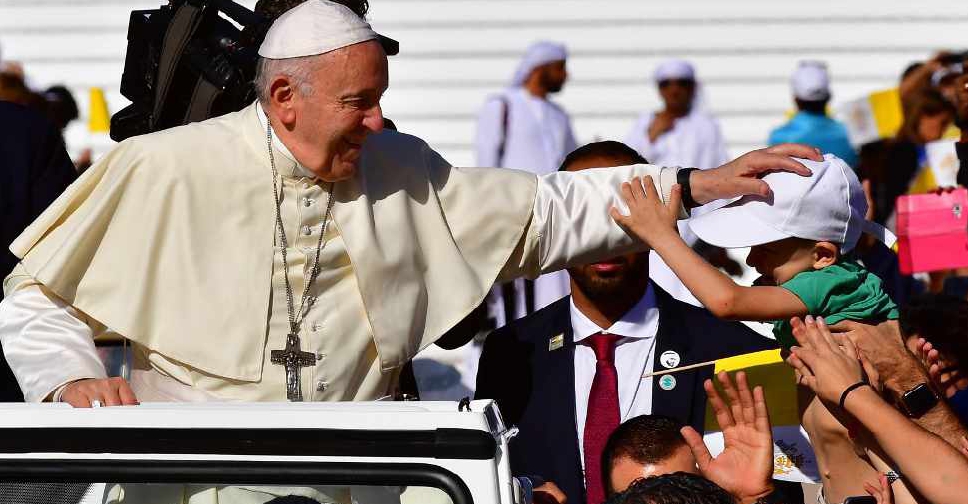 Pope Francis created history in 2019 by being the first pontiff to visit the Arabian Peninsula.
The head of the Roman Catholic Church also hosted a public mass at the Zayed Sports City stadium in February for more than 120,000 worshippers in the UAE.
It was a shining example embracing the theme for 2019 as the 'Year of Tolerance'.
During his three-day state visit, Pope Francis also attended a private meeting with the Muslim Council of Elders as well as an interfaith conference with more than 700 representatives from around the world in attendance.
He also signed a document promoting peace across the world along with Grand Imam of Al Azhar, Dr. Ahmad Al Tayyeb, in the presence of the UAE's leaders.