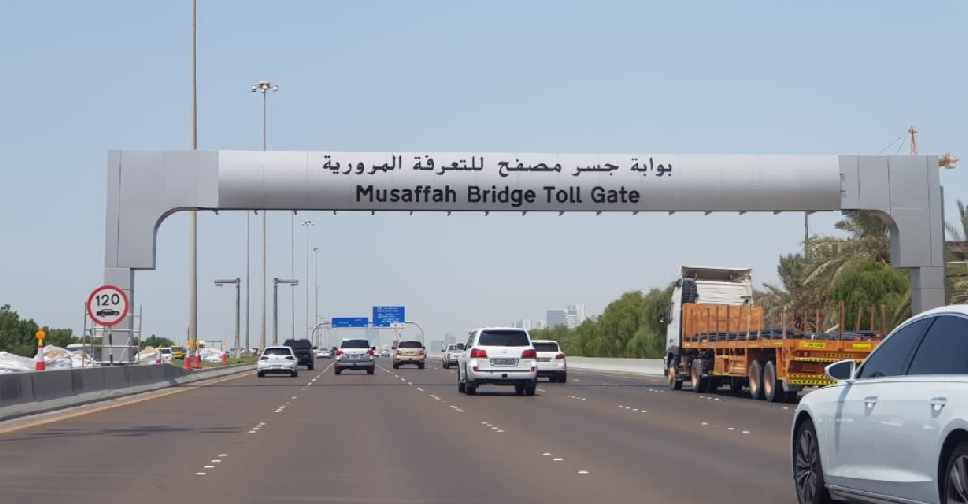 Abu Dhabi's new toll-gate system will be activated tomorrow and if you are someone who travels through the emirate on a regular basis, here are a few things to keep in mind.
The system will only be activated during peak hours with the aim of reducing traffic congestion and improving vehicle-flow.
Peak hours, as determined by the Department of Municipalities and Transport, are from 7:00 am to 9:00 am and from 5:00 pm to 7:00 Saturday to Thursday.
Privately-owned vehicles passing through each gate will be charged AED 4 with daily charges capped at AED 16 per vehicle.
The gates are located at the four main bridges in Abu Dhabi City: that's Sheikh Zayed Bridge, Sheikh Khalifa Bridge, Al Maqta Bridge and Musaffah Bridge.
Monthly payments for each vehicle will be limited to AED 200 for the driver's first vehicle, AED 150 for the second and AED 100 for the third and each additional vehicle.
Individuals exempt from paying fees are Senior Emiratis, People of Determination, limited-income UAE nationals and retirees.
Exempted vehicles include school buses and taxis licensed in Abu Dhabi, public buses with 26-seats or more, electric vehicles, police and emergency vehicles, and motorbikes.
For vehicles registered in Abu Dhabi, accounts have been automatically created with each driver receiving a text message with his or her account details and a link to activate their accounts.
As for vehicles registered outside Abu Dhabi, drivers are being urged to register online to activate their accounts in order to avoid violations.