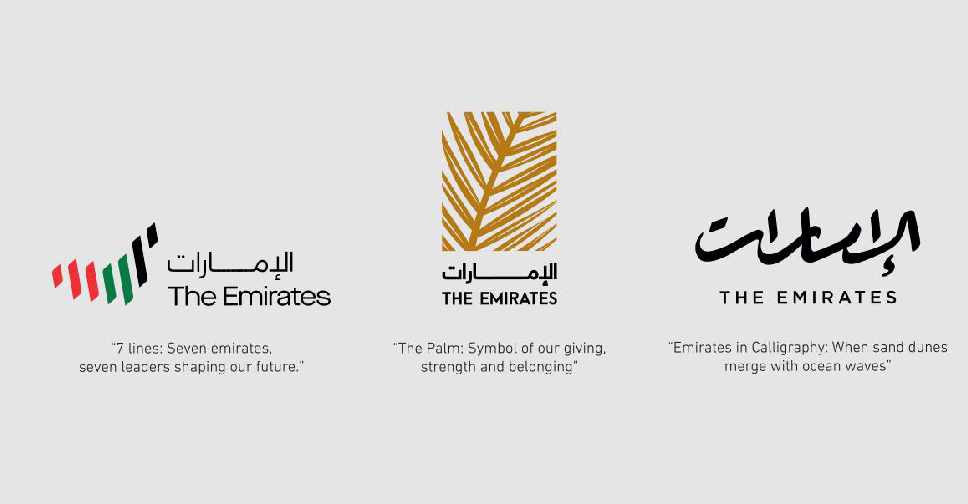 The country's leaders are giving us the chance to choose the Brand UAE logo.
His Highness Sheikh Mohammed bin Rashid Al Maktoum, Vice President and Prime Minister of the UAE and Ruler of Dubai, and His Highness Sheikh Mohamed bin Zayed Al Nahyan, Crown Prince of Abu Dhabi and Deputy Supreme Commander of the UAE Armed Forces, said voting is open to people all over the word as well.
Forty-nine Emirati artists from across the seven emirates have designed three logos entitled "Emirates in Calligraphy", "The Palm" or "7 Lines".
The images represent the seven key values of the UAE: giving, openness, innovation, tolerance, credibility, humility and futuristic vision.
The Palm represents the country's values of giving, pride, dynamism and ambitions.
The calligraphy echoes the flows of the sea and the sand dunes, while the lines are a tribute to the 7 leaders of the Emirates whose vision shaped the country.
For every vote, the UAE will plant a tree, with the goal to plant millions of trees across the world.
The voting process is of particular significance as it corresponds to the announcement of '2020: Towards the Next 50' that marks the new journey of the UAE's development.
You can vote via the website.