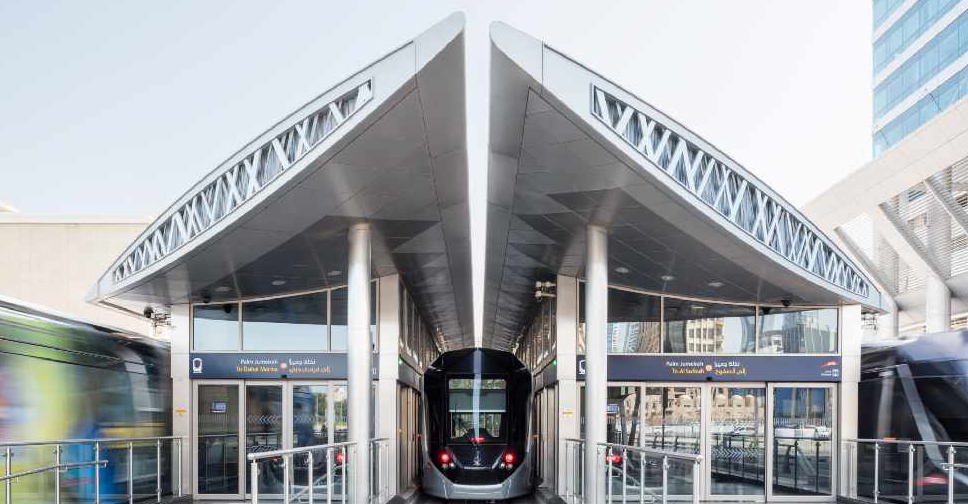 Supplied
Now that regular services have resumed on Dubai Tram, the Roads and Transport Authority (RTA) is reminding commuters to reach the station 30 minutes in advance.
That's because physical distancing and other preventive health measures will be enforced at the stations.
It's also mandatory for riders to wear masks.
The tram will operate from 7:00 am until 11:00 pm on weekdays, while on Fridays, the services will start from 10:00 am.
#Dubai Tram resume its operations starting tomorrow, Wednesday, May 13th.
If you're planning on boarding the tram, head to the station 30 minutes prior and don't forget to wear a face mask; it's mandatory when commuting. pic.twitter.com/ngUki20rrS

— RTA (@rta_dubai) May 12, 2020
Marine transport operations have also resumed. The only exceptions are services on the Dubai Water Canal as well as the ferry link between Dubai and Sharjah.
Marine Transport across Dubai resume operations starting tomorrow, Wednesday, May 13th from 8:30 AM till 9 PM per the health and safety precautionary measures pic.twitter.com/Oax6bcSnxM

— RTA (@rta_dubai) May 12, 2020
except for the marine services in #Dubai Water Canal, the Ferry service between Al Ghubaiba Station and Sharjah Aquarium Station, and recreational marine services.#RTA

— RTA (@rta_dubai) May 12, 2020