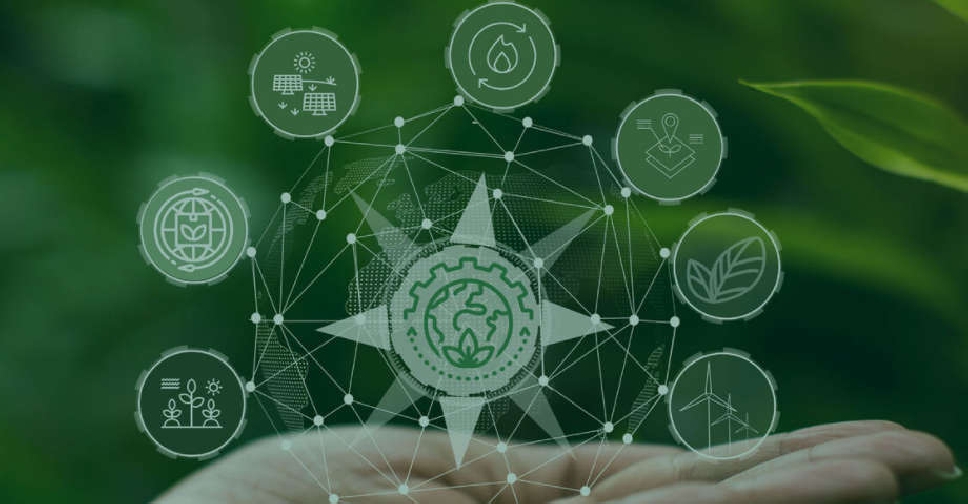 @admediaoffice/ Twitter
Abu Dhabi has launched a major development plan to increase the efficiency of sustainable agricultural production.
It encourages farmers in the emirate to adopt a 'climate-smart' farming approach by moving towards recycled or desalinated water sources as well as cultivating crops that are less water-consuming.
The 'Comprehensive Plan for Agricultural Sustainability' is being prepared by the Abu Dhabi Agriculture and Food Safety Authority (ADAFSA) in collaboration with the Food and Agriculture Organisation of the United Nations (FAO).
The aim is to increase productivity and economic return from agriculture while adapting to climate change and reducing greenhouse gas emissions.
Regulations that help reduce water consumption will also be introduced.
The latest initiative is in line with the UAE government's efforts to achieve climate neutrality by 2050.
The ADAFSA recently launched the Abu Dhabi Gap programme, the local version of the Global Gap Global Agricultural Practices Programme, which applies standards of quality agricultural production to ensure food safety, sustainable environmental management and the health of workers in its production.
Farms applying these standards are granted a globally-recognised certificate. 550 farms have already received this certificate and the number is expected to rise to about 1,500 by the end of 2022.
Mansour bin Zayed: The Comprehensive plan for Agricultural Sustainability supports the UAE's Net Zero by 2050 Strategic Initiative, and is in line with global trends to promote climate-smart agriculture and the food production. pic.twitter.com/qqTTS7lJ9f

— مكتب أبوظبي الإعلامي (@admediaoffice) November 7, 2021
.@adafsa_gov has implemented its Comprehensive Plan for Agricultural Sustainability to further boost efficient sustainable agricultural production in Abu Dhabi. pic.twitter.com/SqLhZZlmFa

— مكتب أبوظبي الإعلامي (@admediaoffice) November 7, 2021