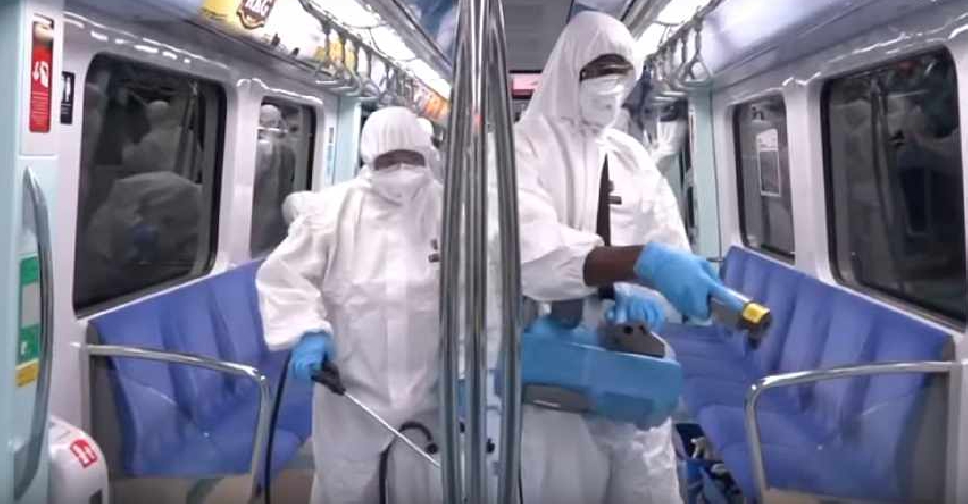 Dubai's Roads and Transport Authority (RTA) has finished sterilising its metro stations and trains.
That's according to national news agency WAM, which revealed that 1,372 public buses have also been disinfected so far amid concerns over COVID-19.
All 17,000 taxis, limousines and joint transport vehicles have also undergone sterilisation.

They clarified that 17 bus stations and five bus terminals are yet to be sterilised.
This comes after the UAE announced that the nation-wide disinfection drive has successfully reached all regions and cities across the country in a bid to help curb the spread of the coronavirus.
This includes the sterilisation of roads, public facilities, private establishments and public transportation vehicles and buildings in all emirates.