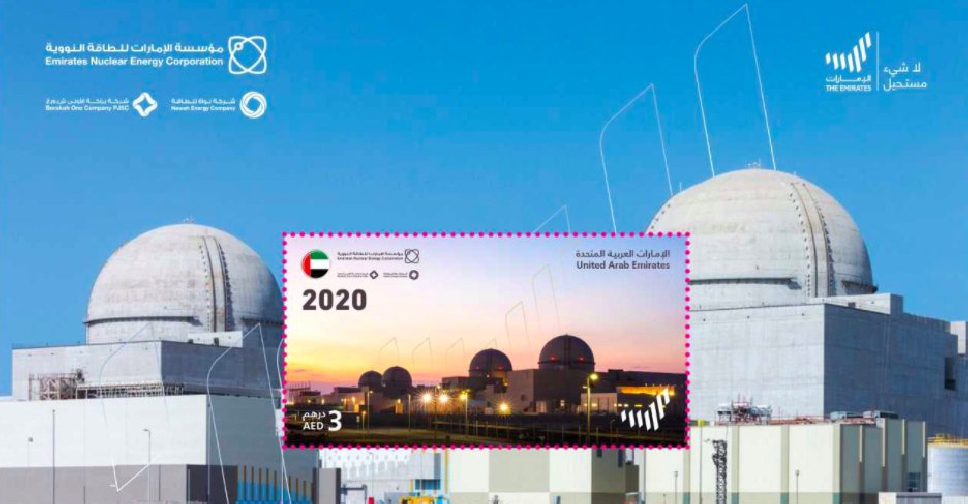 WAM
A new stamp has been unveiled to mark the start-up of the first unit of the Barakah Nuclear Energy Plant in Abu Dhabi's Al Dhafra region.
Issued by Emirates Post in collaboration with the Emirates Nuclear Energy Corporation (ENEC), the stamp features an image of Barakah Nuclear Energy Plant.
The Barakah Plant recently started to generate clean electricity in a safe, and environmentally friendly manner, supporting the diversification of the nation's energy portfolio as well as reducing the carbon footprint.
When its four units are fully operational, the Barakah plant will provide up to 25 per cent of the UAE's electricity needs, while preventing 21 millions of carbon emissions every year.
Initially, it will feature 25,000 commemorative stamps along with 1,000 First Day Covers and 1,000 postcards.
It can be purchased from the Emirates Post Central Customer Happiness Centres and or online.