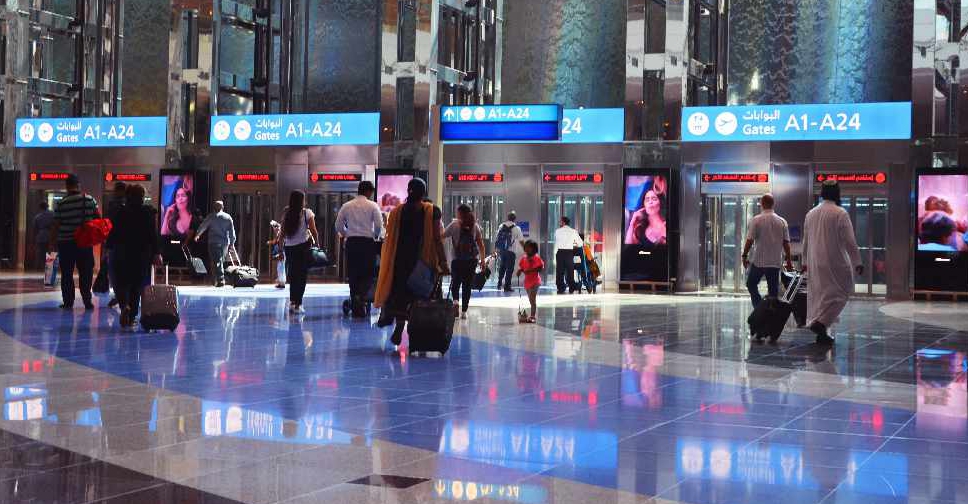 File Pic
Starting August 1, travellers from 29 countries will have to be tested twice if they wish to fly to Dubai.
Apart from a negative COVID-19 test, with a 96-hour validity, that's required for them to board the flight, these passengers will also be required to undergo a COVID-19 PCR test when they land at Dubai International.
India, Pakistan, Philippines and the US are among the countries listed on the Emirates Airline website.
It adds that anyone who takes the test at DXB must self-isolate until they receive their results.
That's not all. Travellers must have health insurance that covers COVID-19 treatment, and download the Covid19 - DXB Smart App if they land in Dubai, or Al Hosn app if they land at other UAE airports.
Meanwhile, children under the age of 12 and those with moderate to severe disabilities are exempt from taking the PCR tests.
According to the latest travel directive, all those flying into Dubai, including Emiratis, residents and tourists, from August 1 will be required to have a certificate to prove they are COVID-19 free before they board their flight.
Here's the complete list:
Afghanistan
Armenia
Brazil
Bangladesh
Djibouti
Egypt
Eritrea
India
Indonesia
Iran
Iraq
Kazakhstan
Kyrgyzstan
Lebanon
Montenegro
Nigeria
Pakistan
Philippines
Russian Federation
Serbia
Somalia
South Africa
Sri Lanka
Sudan
Tajikistan
Tanzania
Turkmenistan
USA - Dallas Fort Worth (DFW), Houston (IAH), Los Angeles (LAX), San Francisco (SFO), Fort Lauderdale (FLL) and Orlando (MCO), including passengers originating from California, Florida and Texas connecting to an Emirates flight from any of our airports worldwide to Dubai.
Uzbekistan