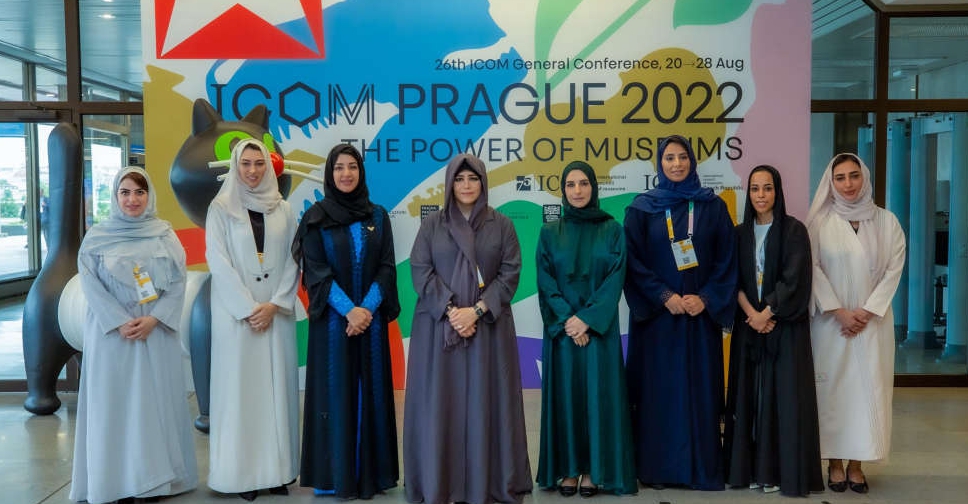 @DXBMediaOffice/ Twitter
Dubai is committed to boosting the creative economy and establishing itself as a major hub for the cultural sector.
That's according to Her Highness Sheikha Latifa bint Mohammed bin Rashid Al Maktoum, Chairperson of Dubai Culture and Arts Authority, who is leading the UAE delegation to the International Council of Museums (ICOM) General Conference in Prague.
She said Dubai was honoured to have been selected as the host for the 2025 edition of the conference and highlighted how the Dubai government has invested more than AED1 billion over the past five years to develop the city's historical sites and transform the emirate into an open-air museum.
The emirate will be the first city in the MENASA region to host the prestigious international event.
"Dubai continues to invest in its cultural and creative industries and considers museums an integral pillar within this ecosystem. We are honoured that Dubai has been selected as the host city for the upcoming ICOM General Conference in 2025, which will bring together thousands of museum experts to discuss the latest developments in the field and the future of this industry," explained Sheikha Latifa.
As the head of the UAE delegation participating in the ICOM General Conference in Prague, Sheikha Latifa led conversations around cultural exchange and called for knowledge sharing and collaboration during her meetings with Czech officials and various ICOM members.
.@LatifaMRM attends the opening ceremony of ICOM General Conference 2022 in Prague. Her highness led conversations around cultural exchange and called for knowledge sharing and collaboration during her meetings with Czech officials.https://t.co/mcbNkXD4Ul pic.twitter.com/Ne2QchA5x0

— Dubai Media Office (@DXBMediaOffice) August 23, 2022
.@LatifaMRM: "The #Dubai Government has invested more than AED1 billion over the past five years to develop the city's historical sites and transform the emirate into an open-air museum, as Dubai, and the UAE, is aware of the value and importance of preserving cultural heritage"

— Dubai Media Office (@DXBMediaOffice) August 23, 2022