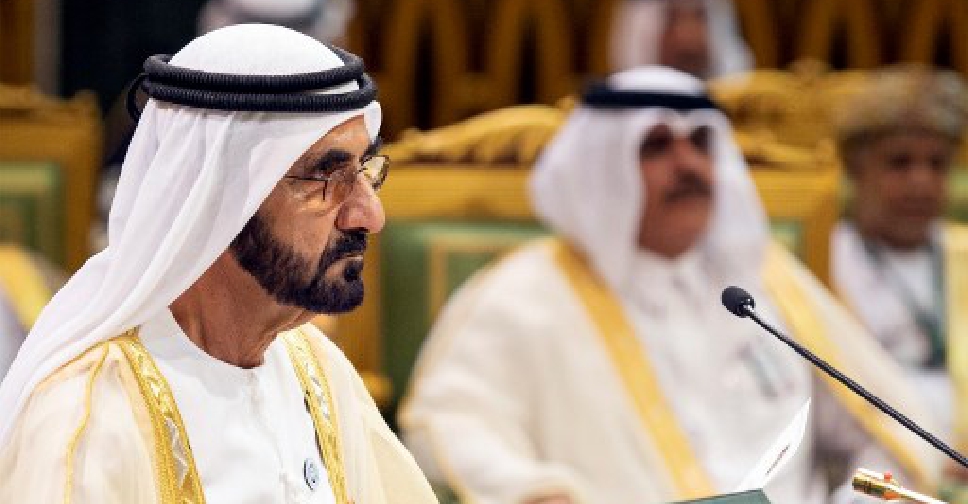 BANDAR AL-JALOUD / SPA / AFP
His Highness Sheikh Mohammed Bin Rashid Al Maktoum, Vice President and Prime Minister of the UAE and Ruler of Dubai, has shared an open letter on his social media platforms.
The message, which coincides with the start of the new Islamic year, is directed at government officials, ministers and residents in the country.
In it, Sheikh Mohammed puts forth six important messages on issues ranging from foreign policy and the local economy to the performance of government services and the importance of optimism.
Here is a summary of the six pointers:
The importance of government ministers to be in the field and not always in meetings
The UAE's reputation cannot be used as a means of gaining more followers on social media. Foreign diplomacy is the role of the relevant authorities
Emiratisation continues to be a top priority for the UAE's government. There will be more efforts put into integrating UAE nationals into the private sector this year
Steps will continue to be taken to ensure that the country's economy will thrive and grow
Government services must address complaints from the public and not avoid them
The importance of being optimistic about the future
الإخوة والأخوات .. المواطنين والمواطنات .. مع بداية موسم جديد للعمل والانجاز في بلادنا .. أحببت أن أوجه مجموعة من الرسائل ... pic.twitter.com/aJ6EXyDxa5

— HH Sheikh Mohammed (@HHShkMohd) August 31, 2019