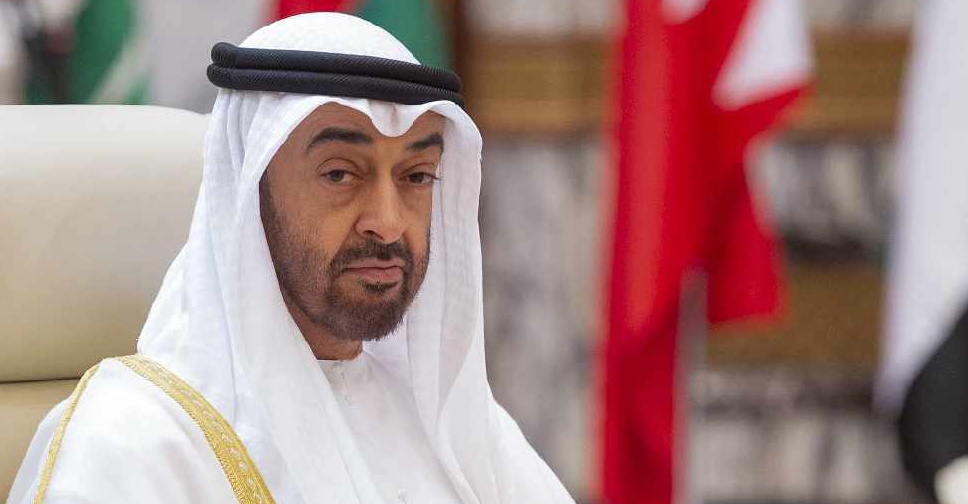 BANDAR AL-JALOUD / SAUDI ROYAL PALACE / AFP
Social media has been abuzz with birthday wishes for His Highness Sheikh Mohamed bin Zayed Al Nahyan, Crown Prince of Abu Dhabi and Deputy Supreme Commander of the UAE Armed Forces.
His Highness Sheikh Mohammed bin Rashid Al Maktoum, Vice President and Prime Minister of the UAE and Ruler of Dubai, posted a special message for him on Twitter.
يا شريفٍ منْ شريفٍ لهْ مقامْ
يشهدْ التاريخْ أنِّكْ منْ كريمْ

اللهْ يخلِّيكْ في الدنيا مديمْ
تحتفلْ وتعيشْ في خيرْ وسلامْ

١١ مارس ٢٠٢٠ pic.twitter.com/il8KPj8y7F

— HH Sheikh Mohammed (@HHShkMohd) March 11, 2020
Born on March 11, 1961, Sheikh Mohamed is the third son of the UAE's Founding Father Sheikh Zayed and the brother of UAE President His Highness Sheikh Khalifa bin Zayed Al Nahyan.
After finishing his schooling in the Emirates, he joined the Royal Military Academy Sandhurst. He has since held a number of roles in the UAE military, from that of Officer in the Amiri Guard and Pilot in the UAE Air Force to Deputy Supreme Commander of the UAE Armed Forces.
Sheikh Mohamed also holds a number of political and economic roles at an Emirate level and a wider Federal level in the UAE.