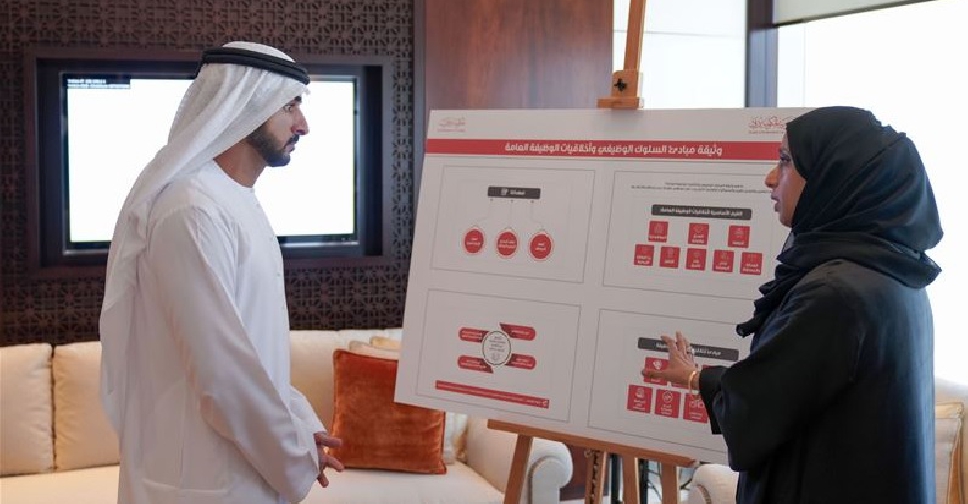 Dubai Media Office
The Crown Prince of Dubai has approved a set of guidelines that public sector workers should adhere to while exercising their duties.
The code of conduct and ethical standards document aims to protect employee rights, create a work environment free of discrimination, and provide mechanisms to address grievances.
"The Government of Dubai is committed to supporting its human capital and providing the environment necessary for them to enhance their performance and skills, in addition to ensuring the sustainability of our development plans and achieving our objectives and aspirations," explained His Highness Sheikh Hamdan bin Mohammed bin Rashid Al Maktoum, Crown Prince of Dubai and Chairman of Dubai Executive Council.
We have approved a Code of Conduct and Ethical Standards Policy for Government of Dubai employees, with the aim to support our human capital and set frameworks that enable them to improve their job performance within a legislative structure. pic.twitter.com/q1y74S3ETI

— Hamdan bin Mohammed (@HamdanMohammed) February 6, 2020
The document was approved in the presence of Secretary-General of the Executive Council Abdulla Al Basti, and Director-General of Dubai Government Human Resources Department Abdullah bin Zayed Al Falasi.