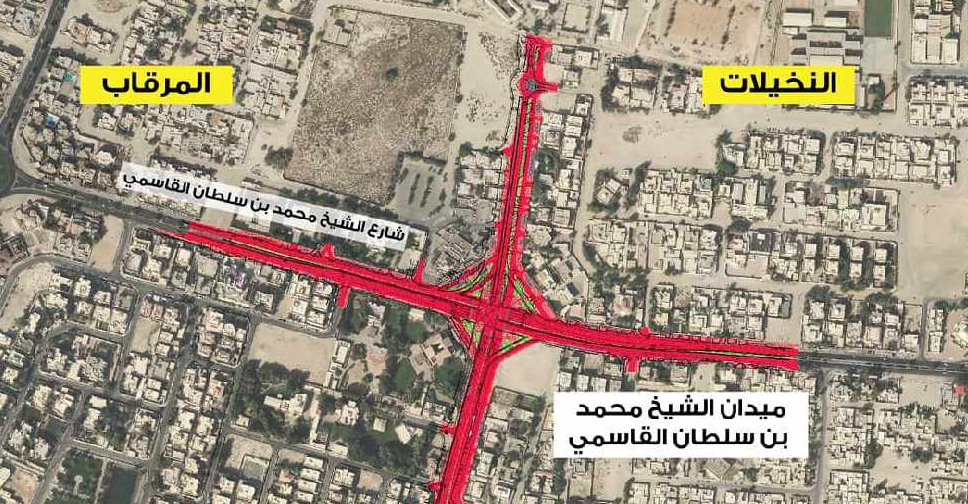 @RTA_Shj/ Twitter
Two major squares and a roundabout in Sharjah are being converted into intersections with traffic signals.
The development, worth AED 103 million, covers Sheikh Majid bin Saqr Al Qasimi and Sheikh Muhammad bin Sultan Al Qasimi squares.
Work on the project is expected to be completed by the first quarter of 2021.
Traffic diversions and alternative routes will come in place during the construction period.
أعلن سعادة المهندس يوسف صالح، رئيس هيئة الطرق والمواصلات في الشارقة، عن استكمال خطة الهيئة الاستراتيجية الهادفة لتطوير ميادين الإمارة وتحويلها لتقاطعات محكومة بإشارات ضوئية، لتشمل هذه المرحلة تطوير ميداني الشيخ ماجد بن صقر القاسمي والشيخ محمد بن سلطان القاسمي، بتكلفة 103 مليون. pic.twitter.com/8ECDDsKZ0B

— RTA Sharjah (@RTA_Shj) February 6, 2020